Circular Australia is building a network to accelerate the pace of innovation and transition toward a circular economy.
Our network is fast growing and we are excited to see a diverse and enthusiastic audience joining our efforts to mainstream circular economy principles in policy, business and everyday life in Australia.
The below partners have joined us through our Taskforces, our supply chain alliances, as supporters, or research and project partners.
All
Precincts & Infrastructure
Research
Finance & Investment
Industry Taskforce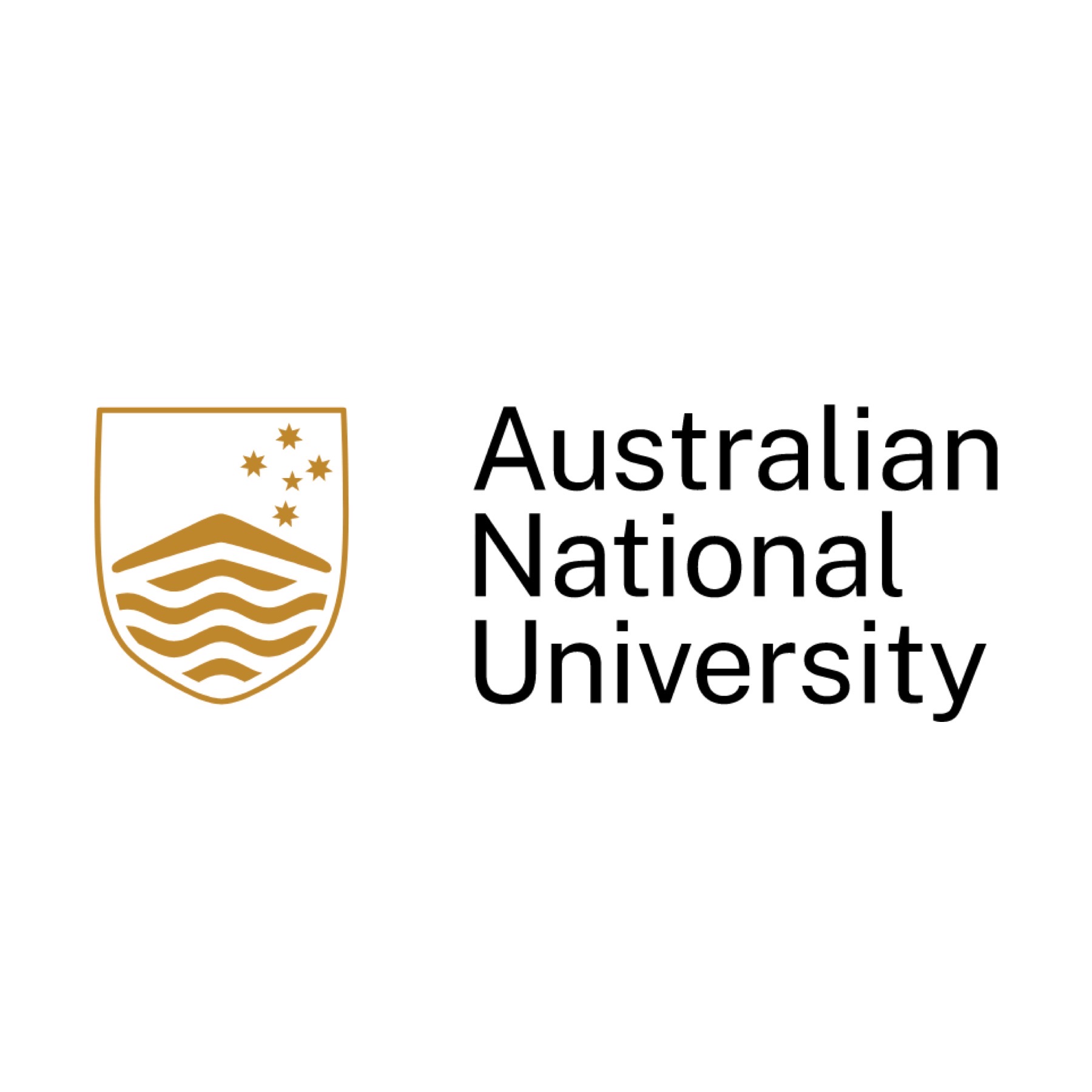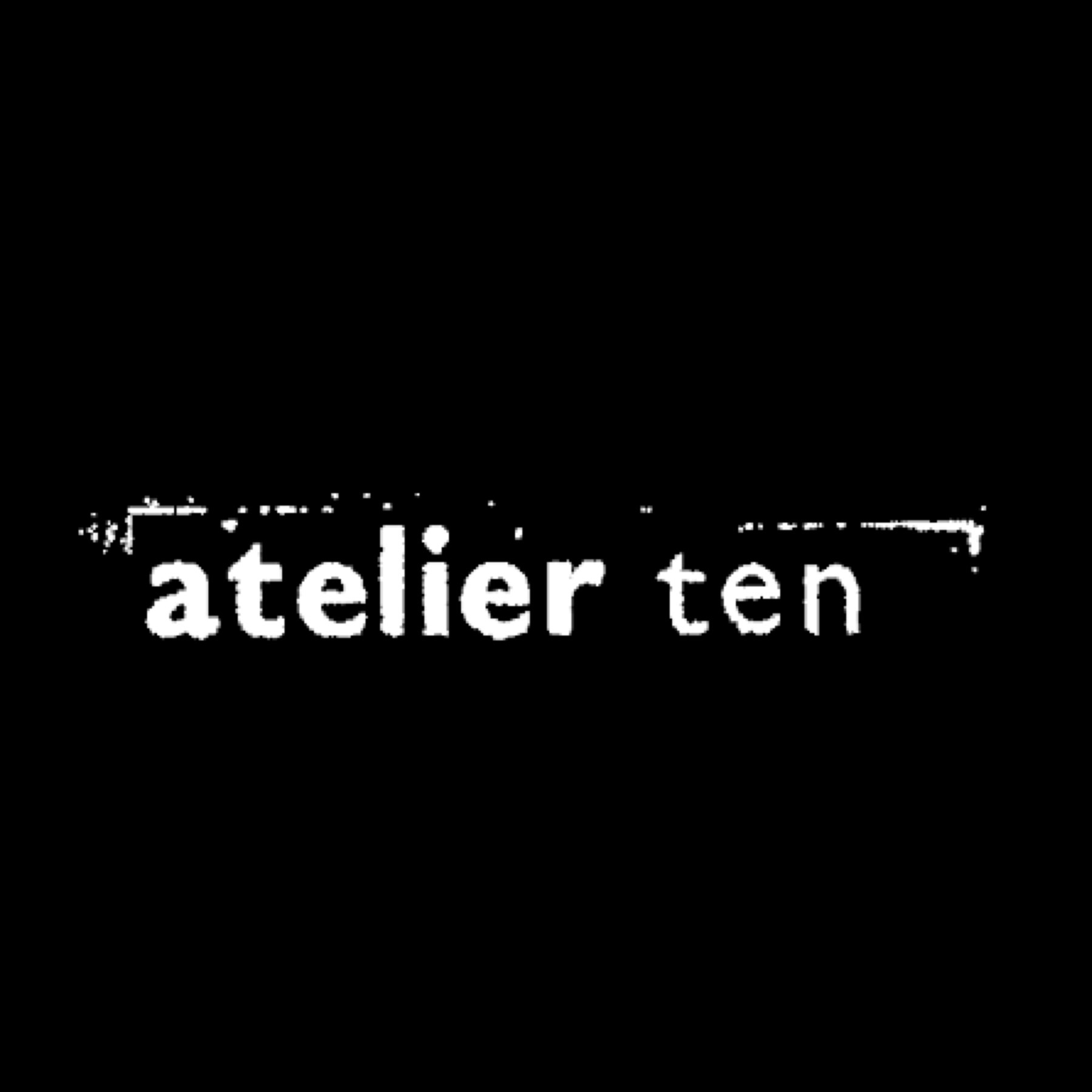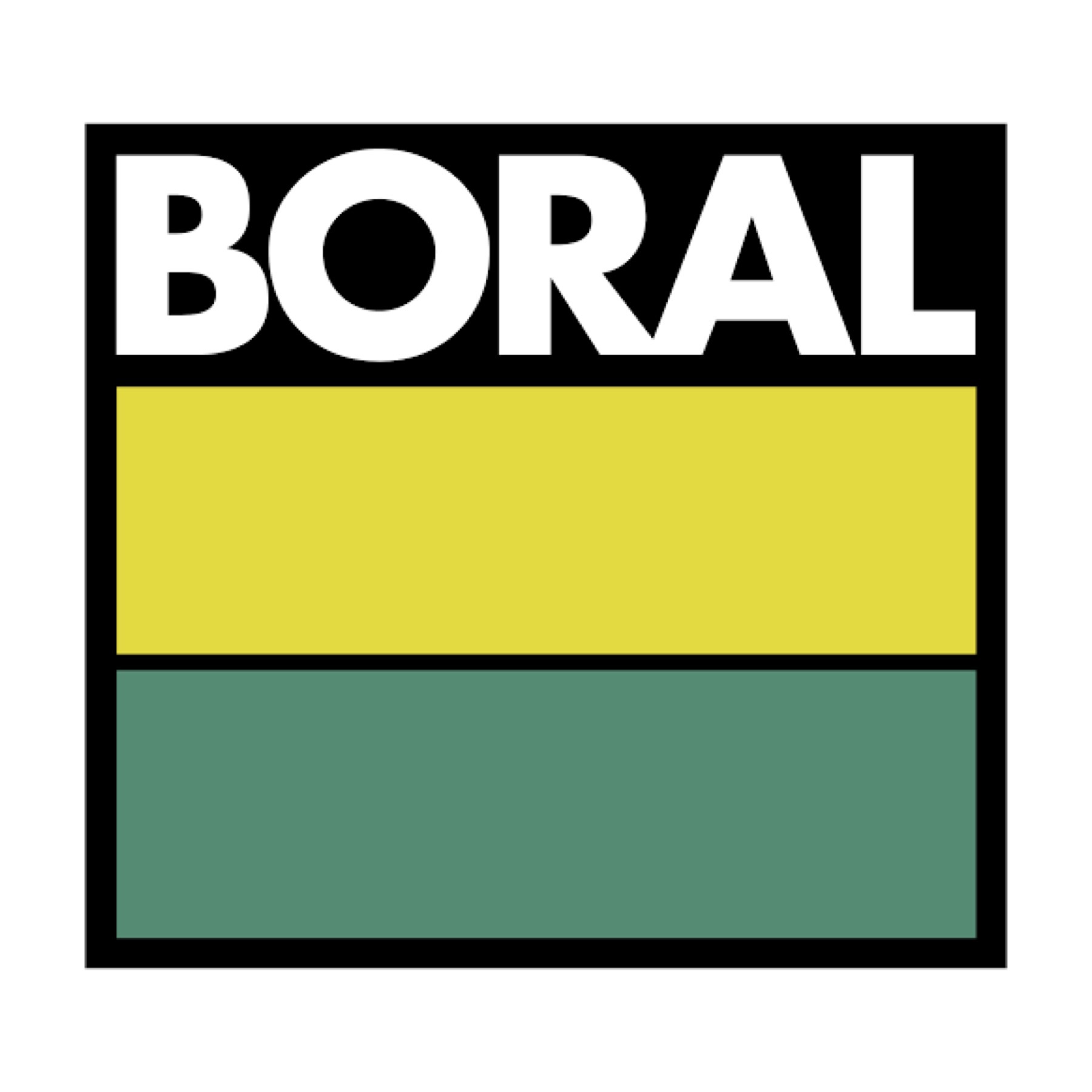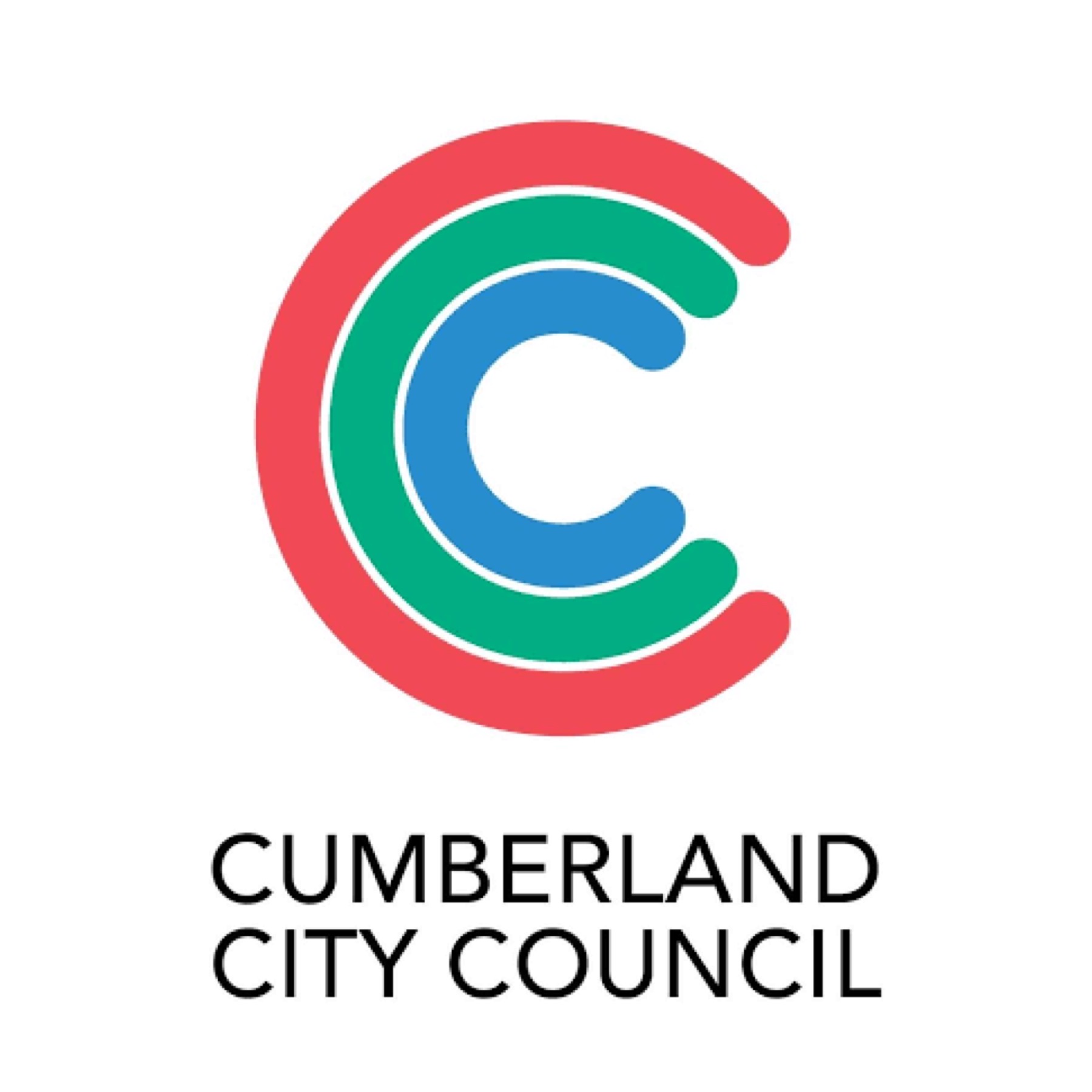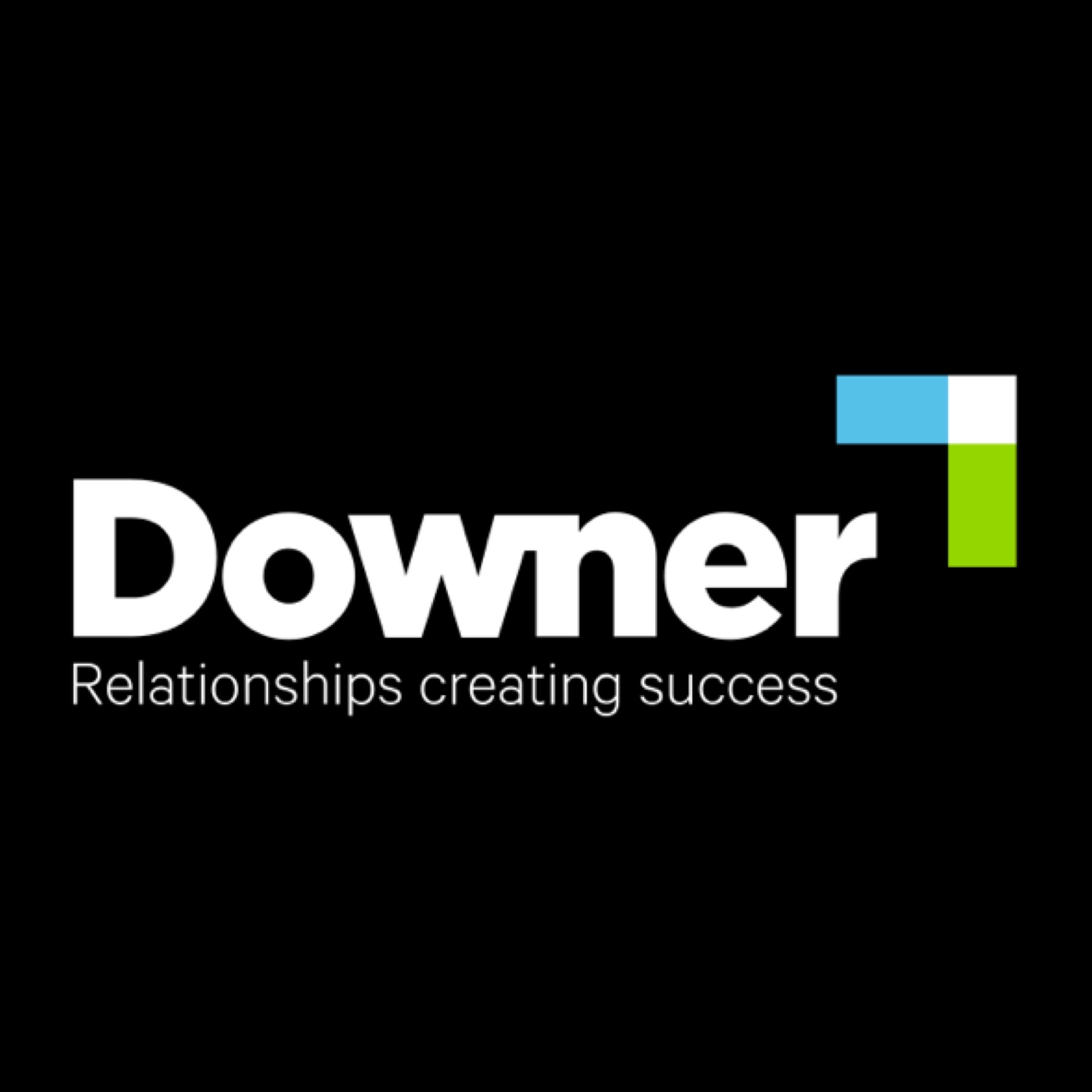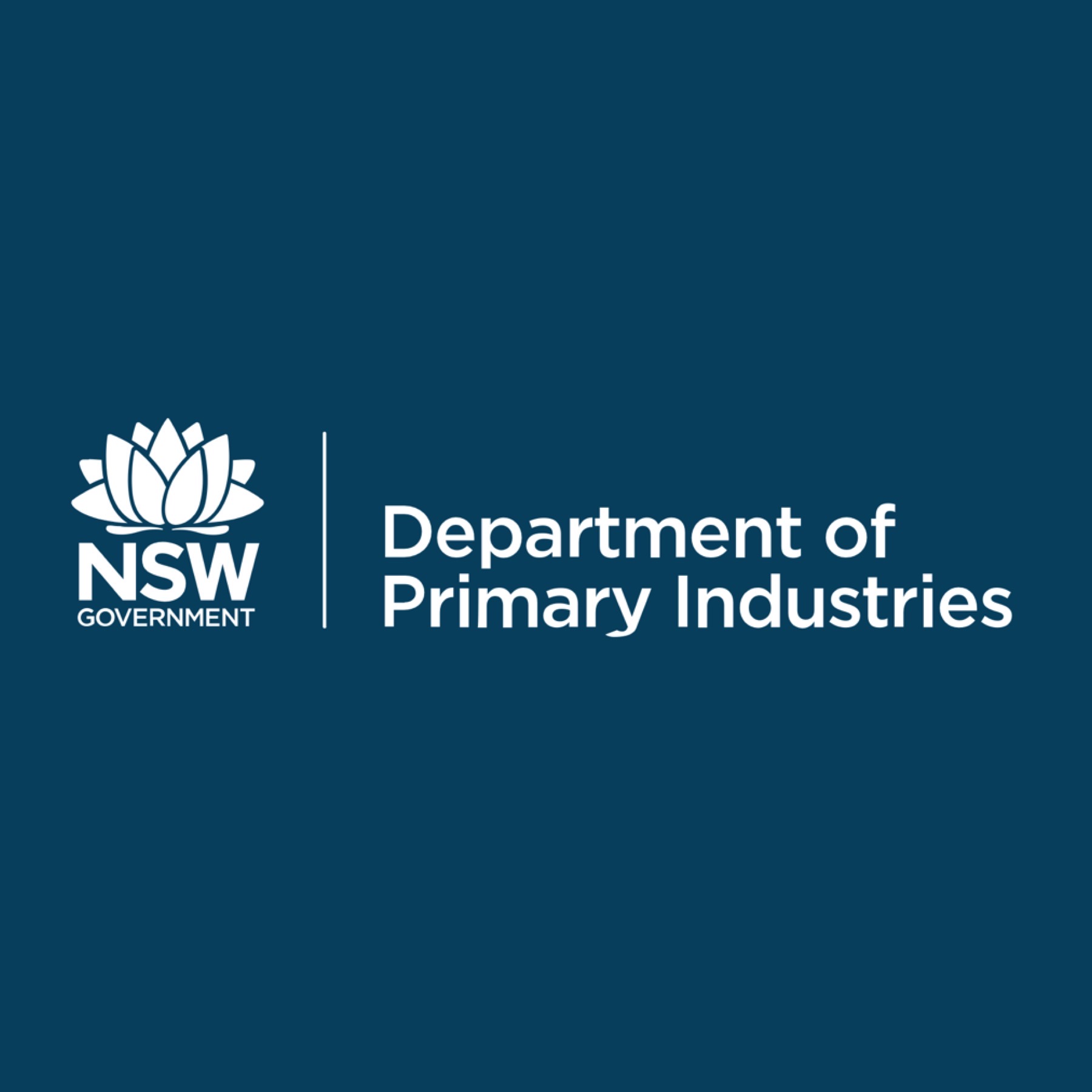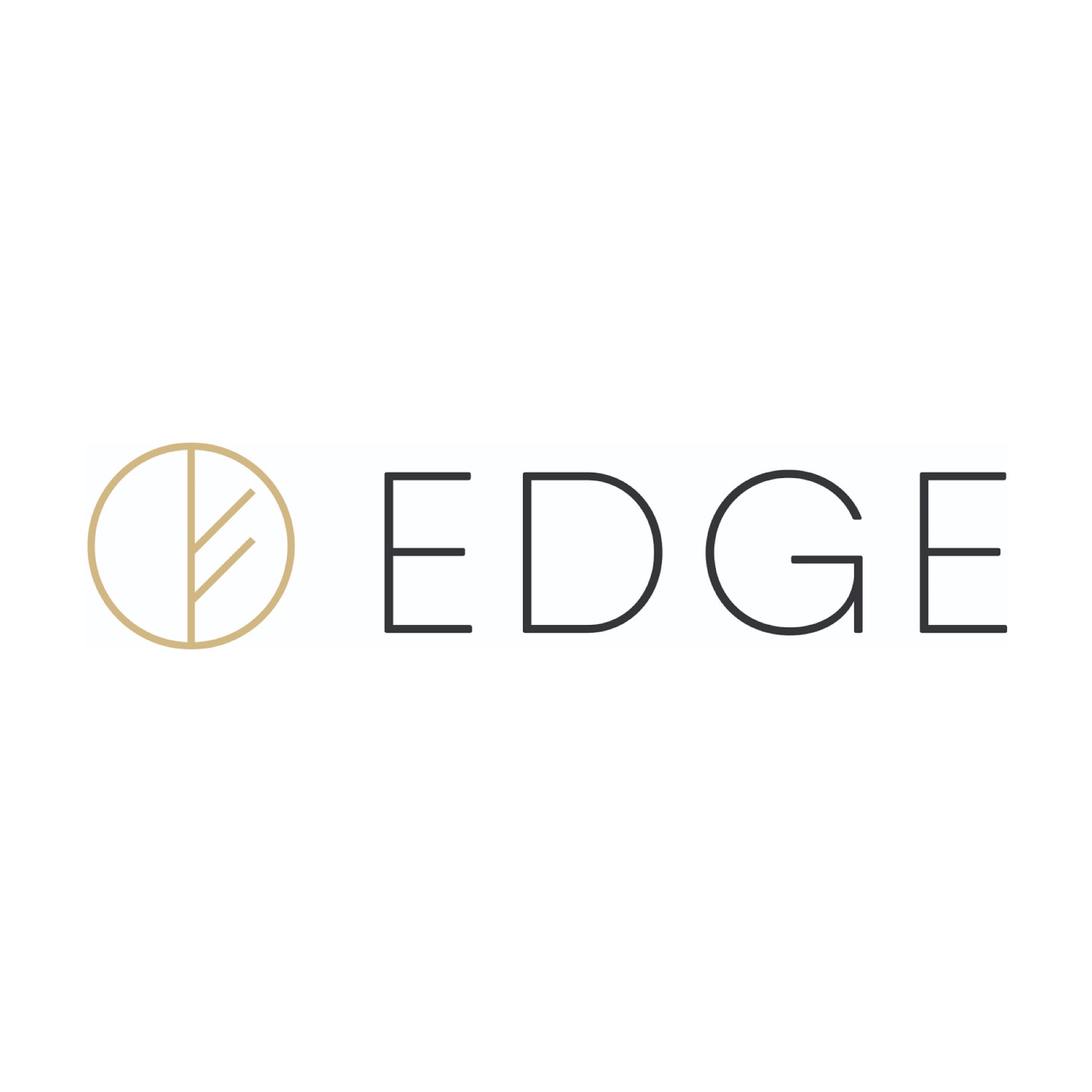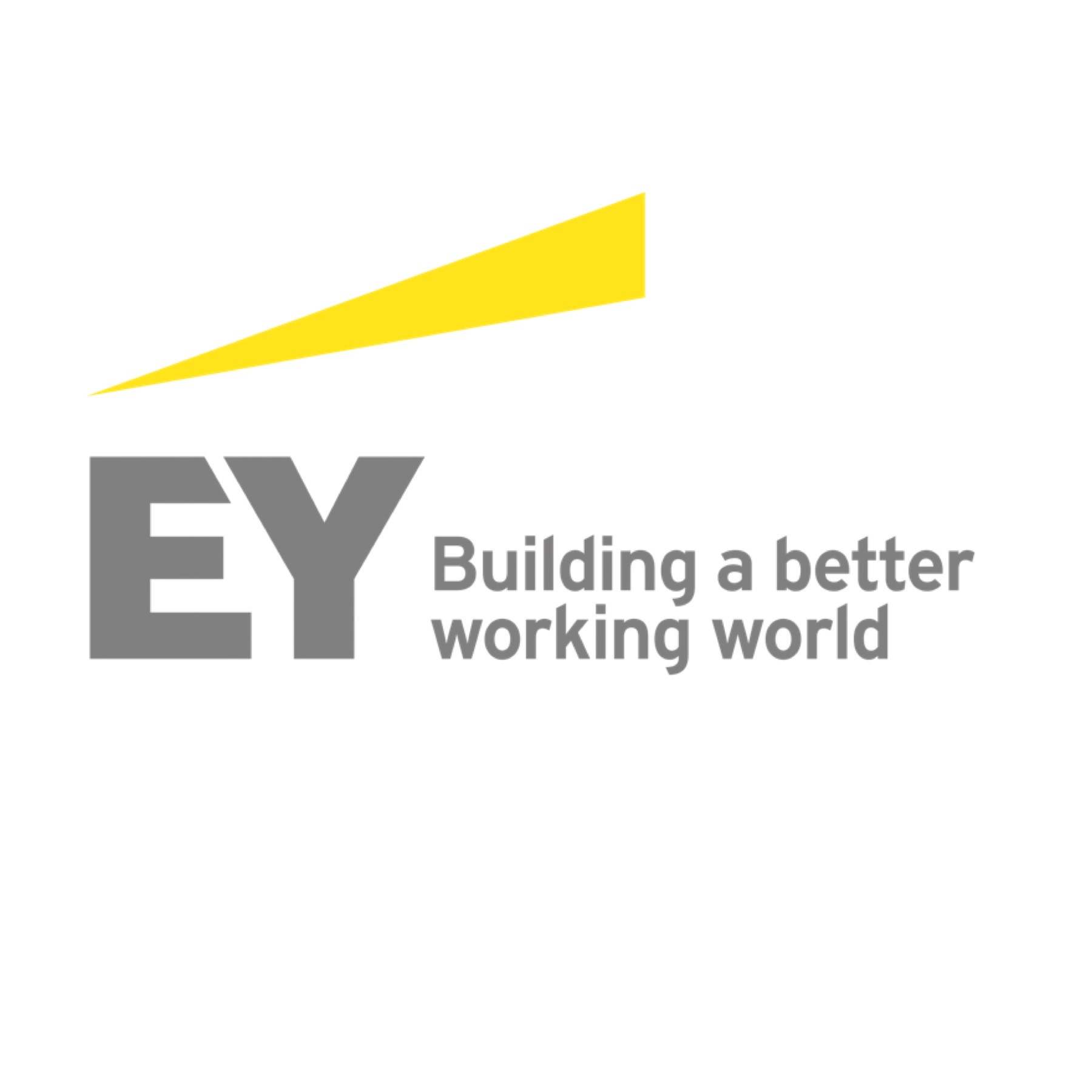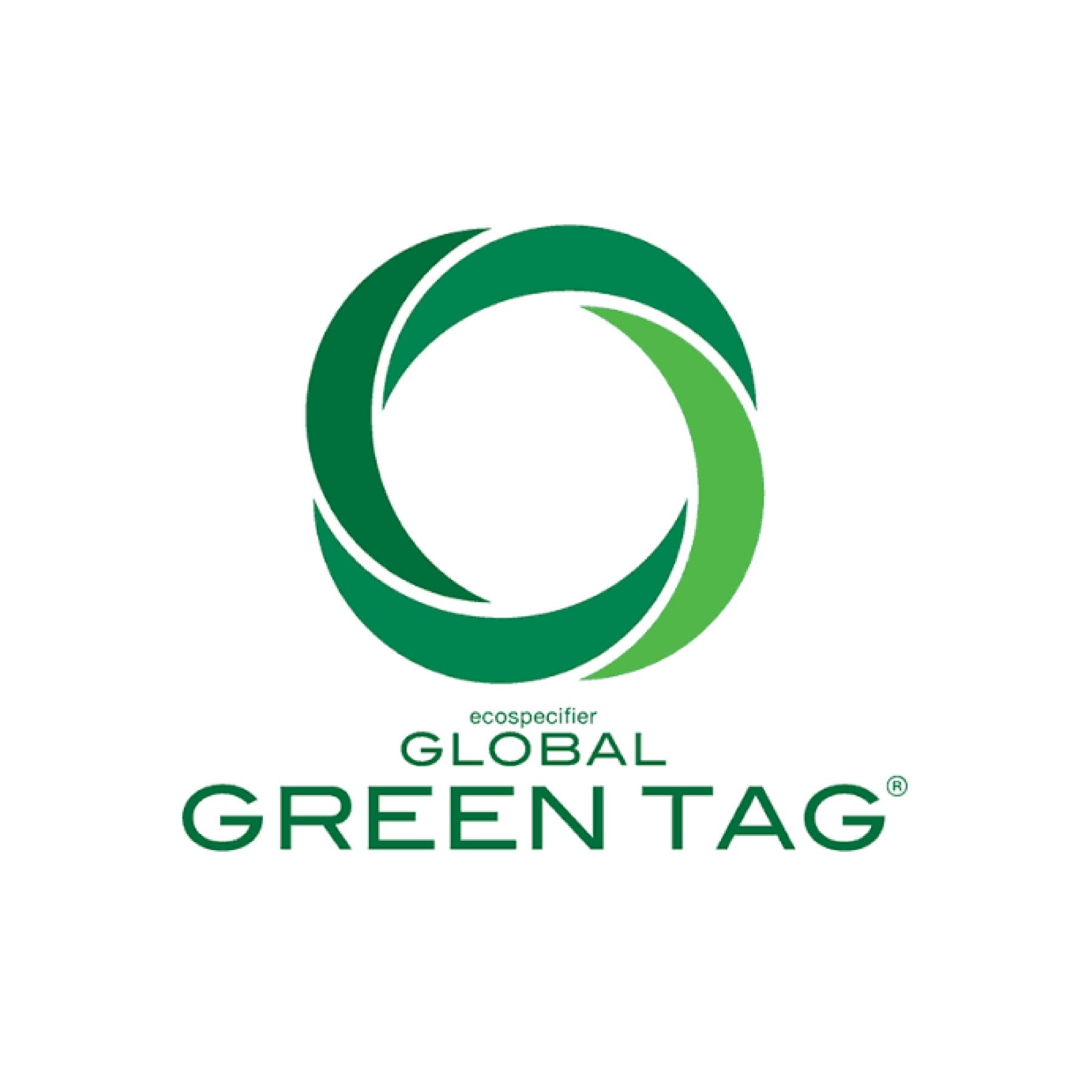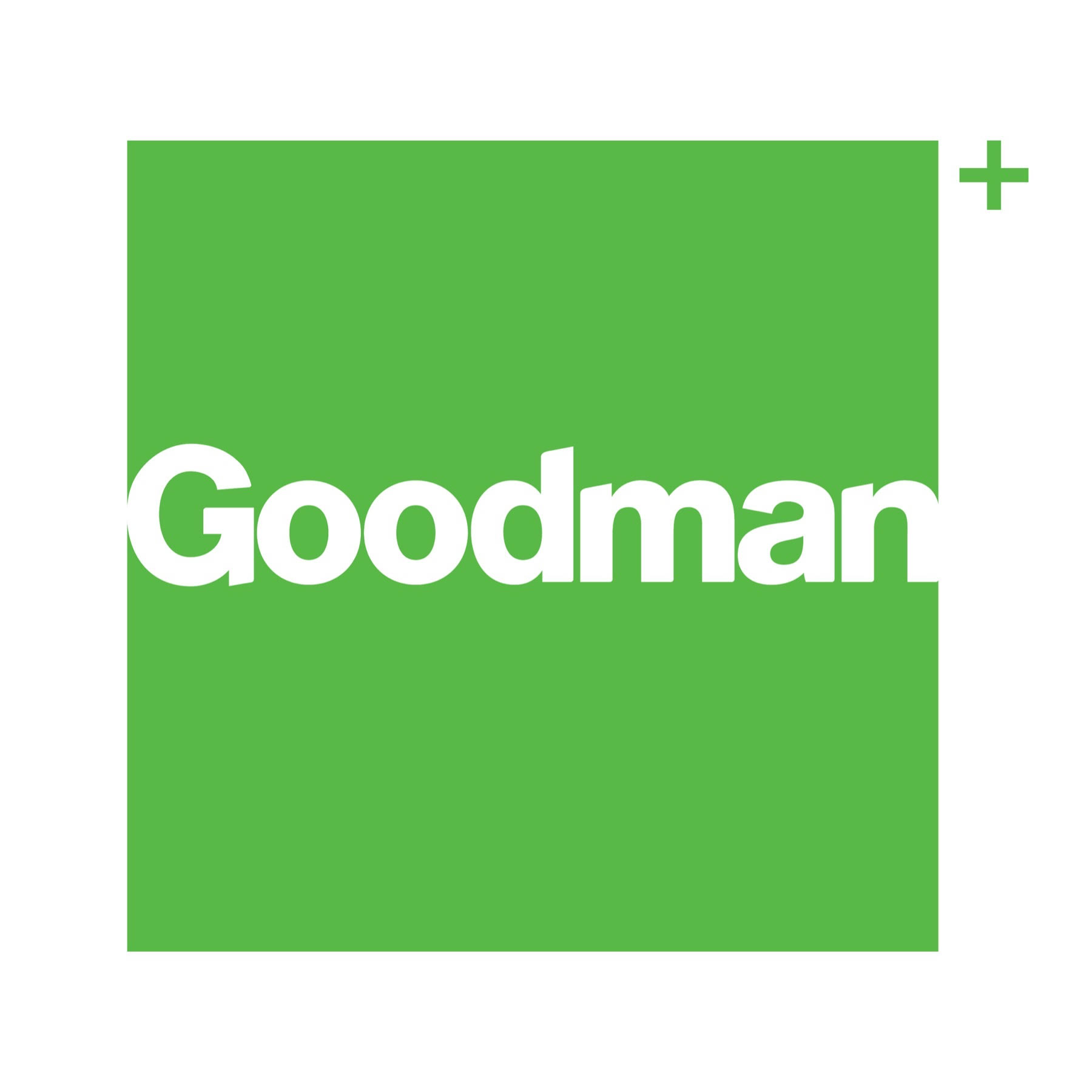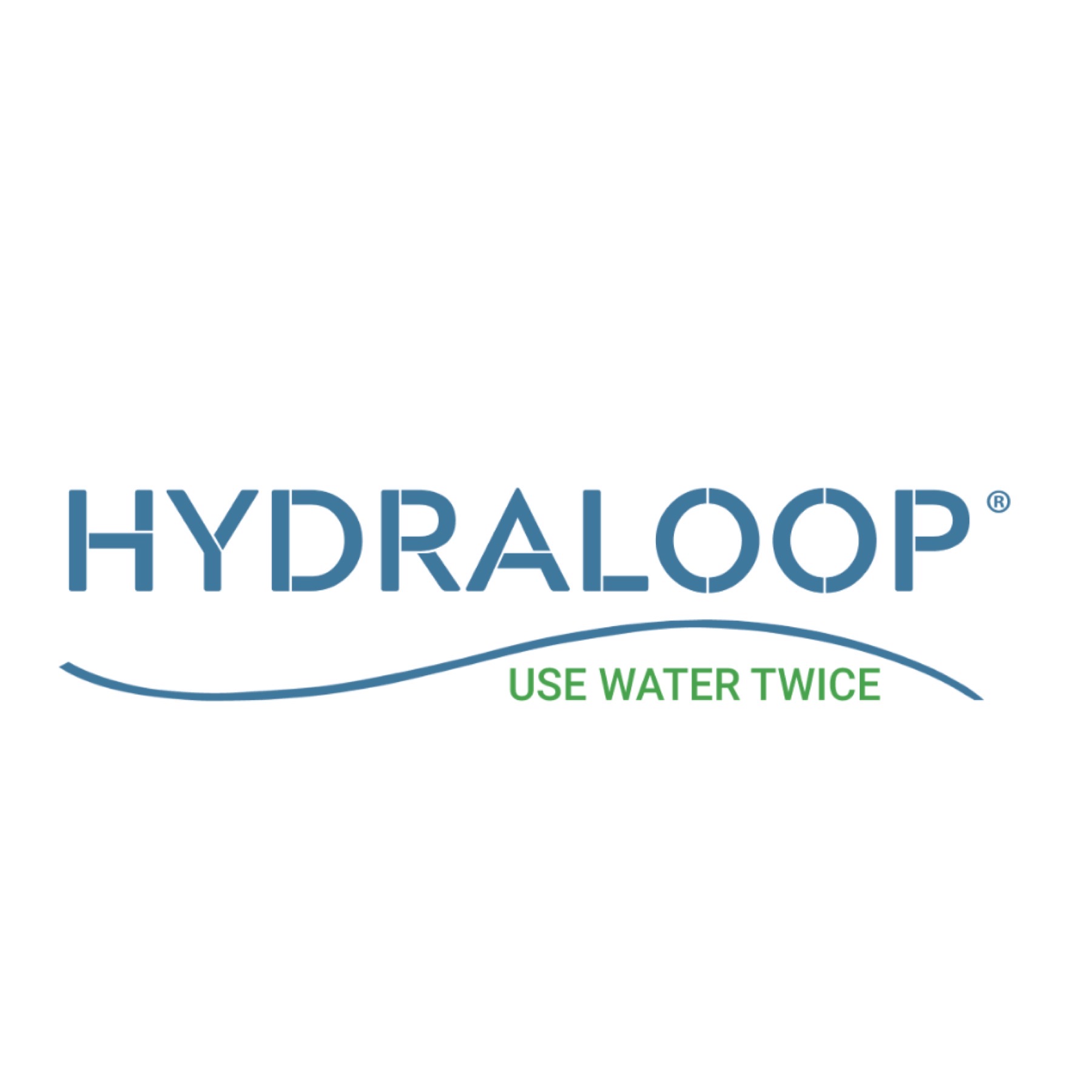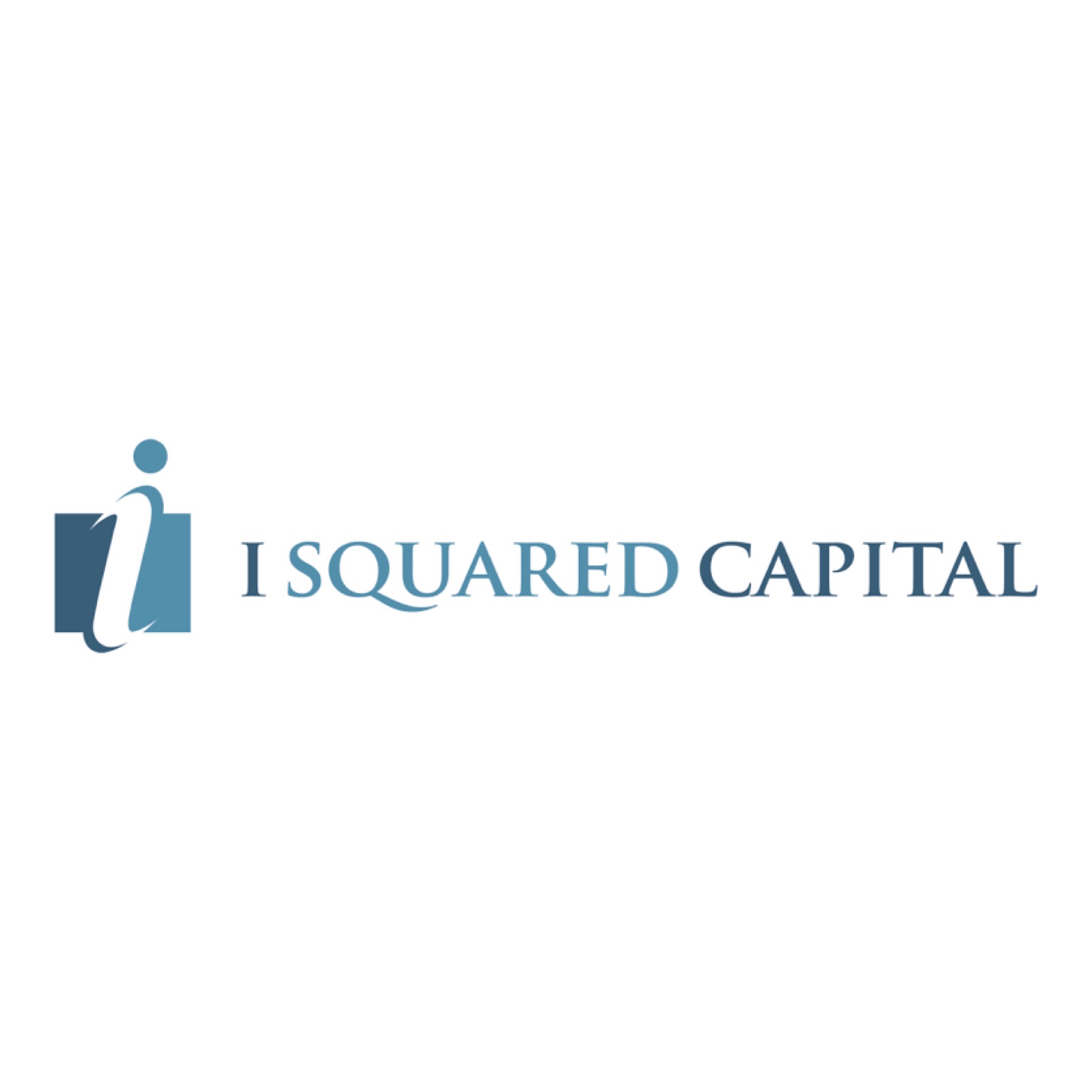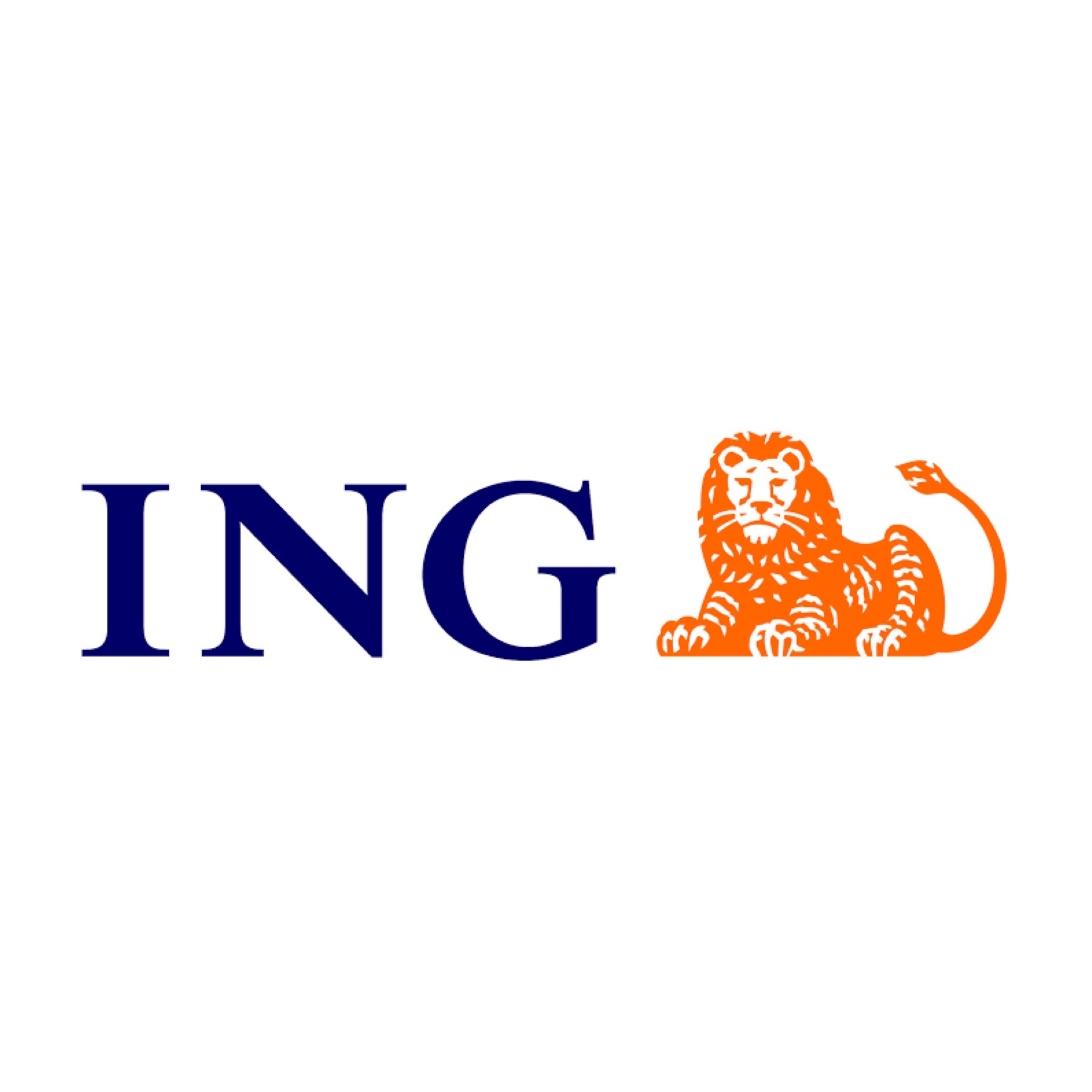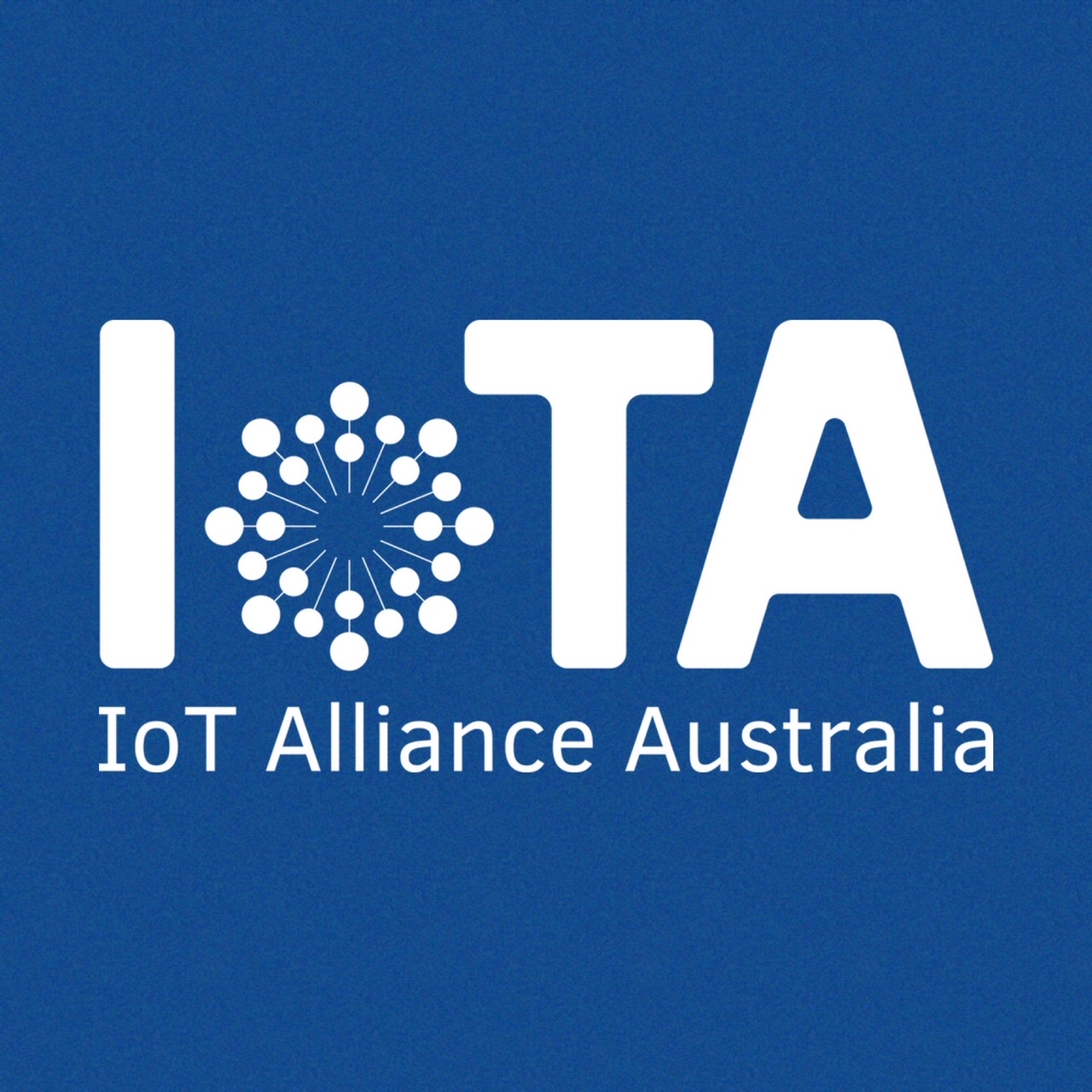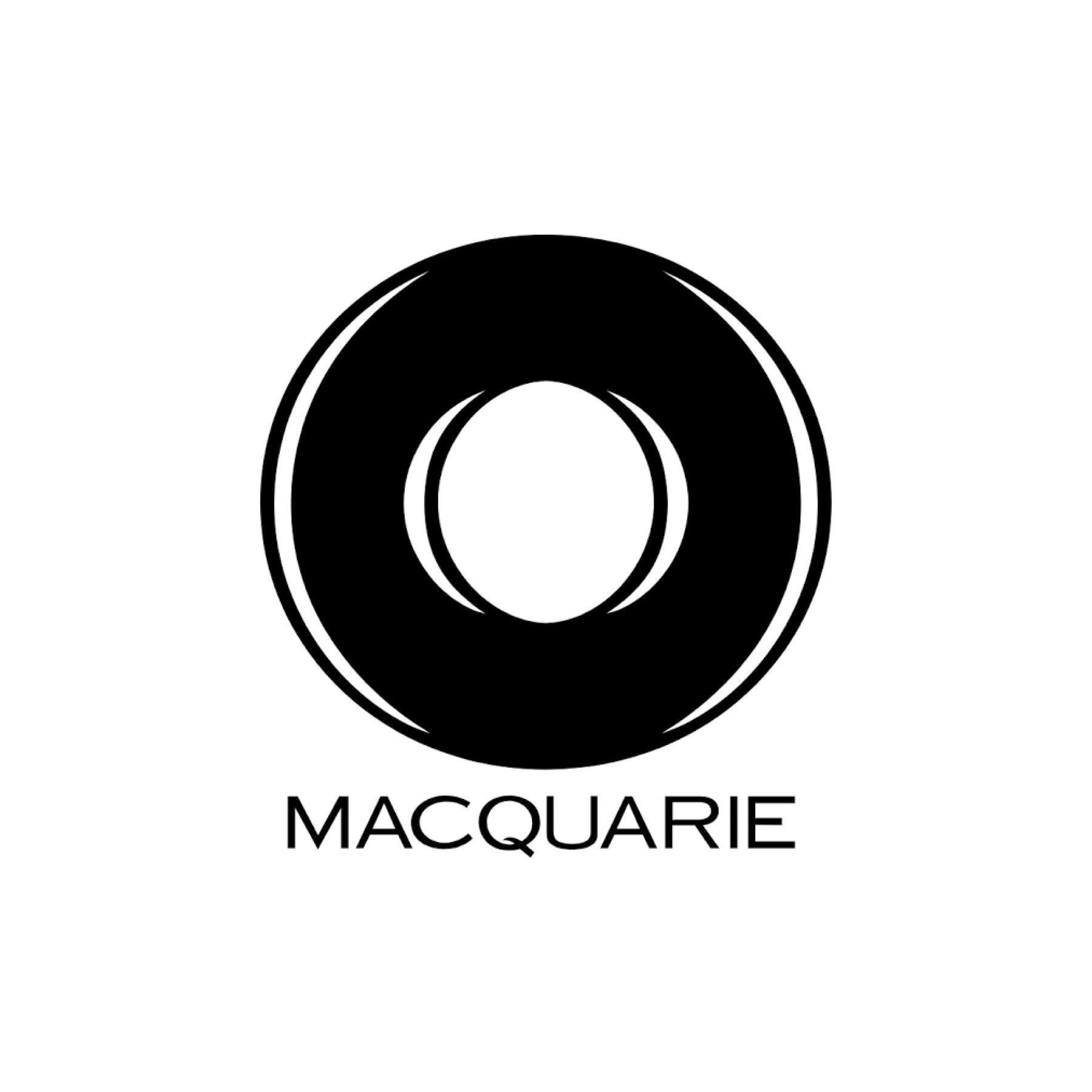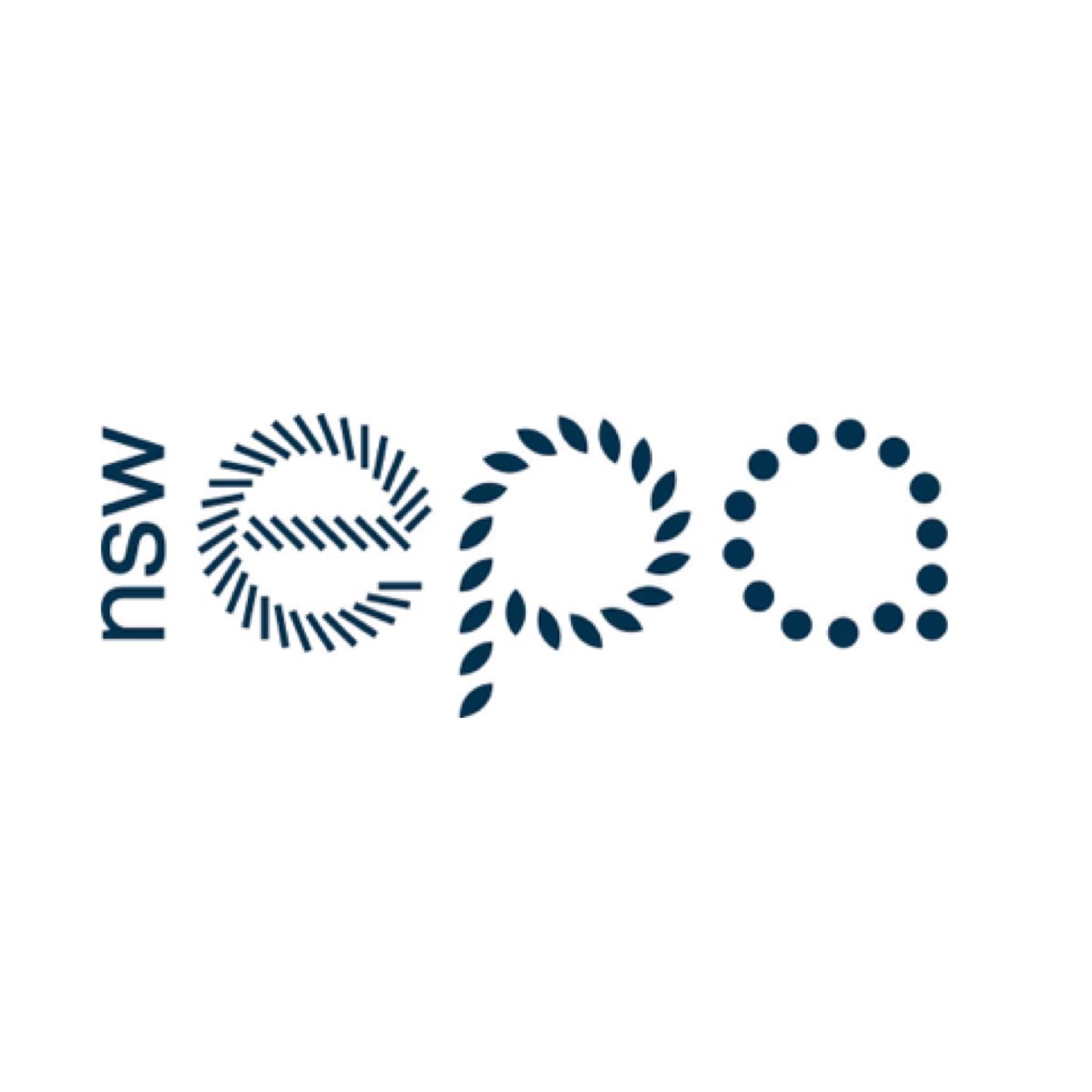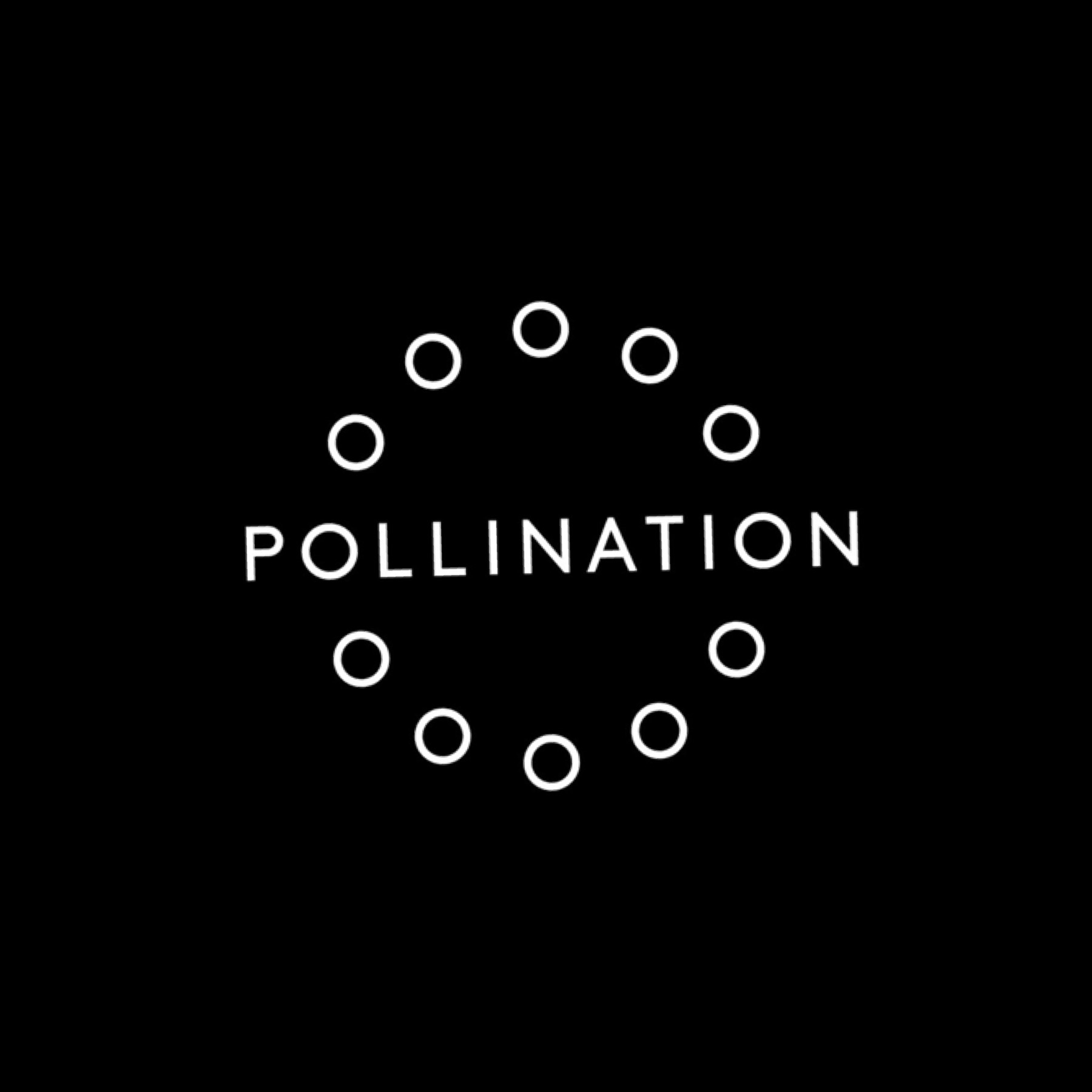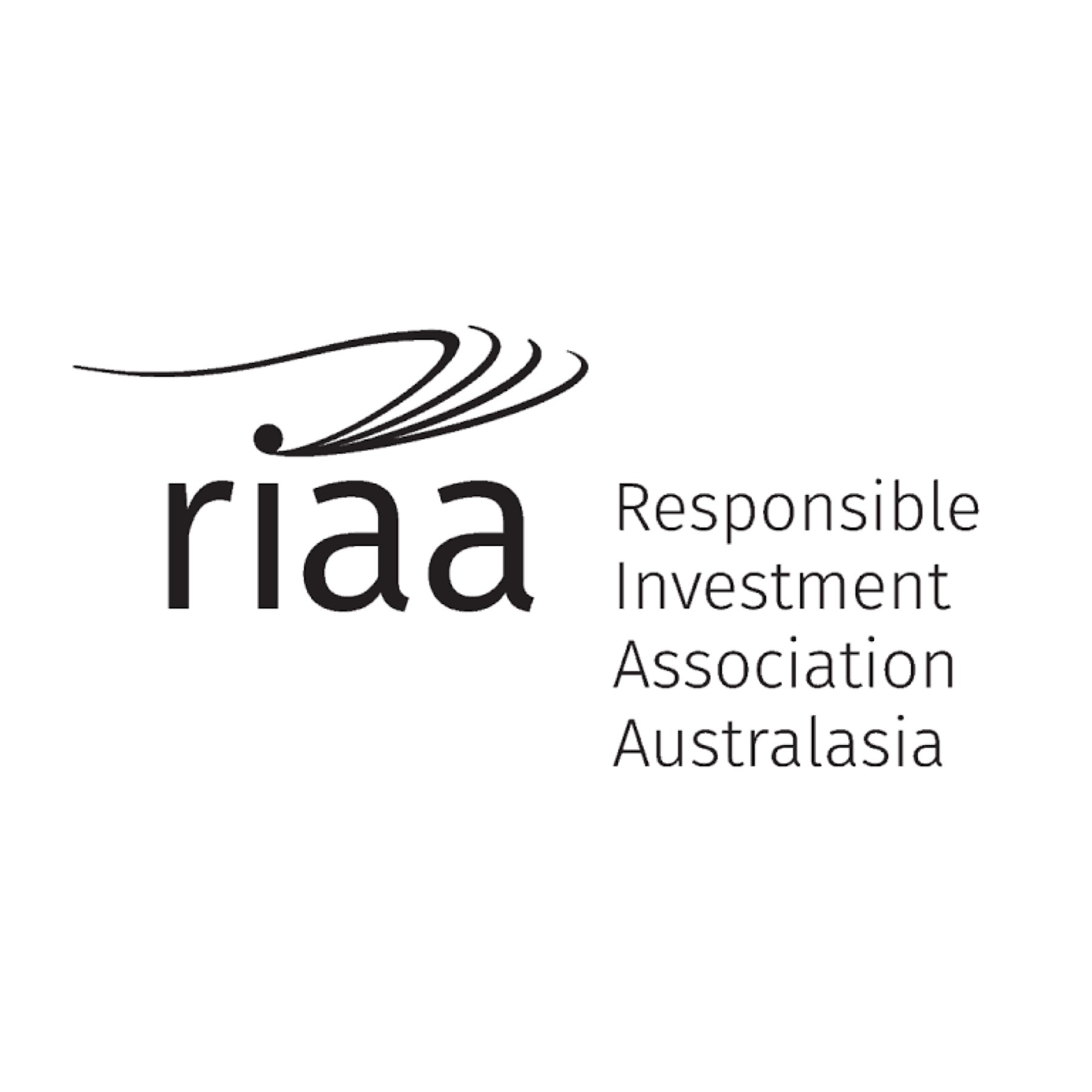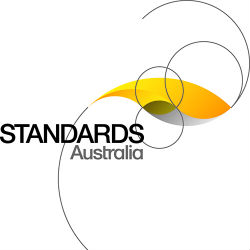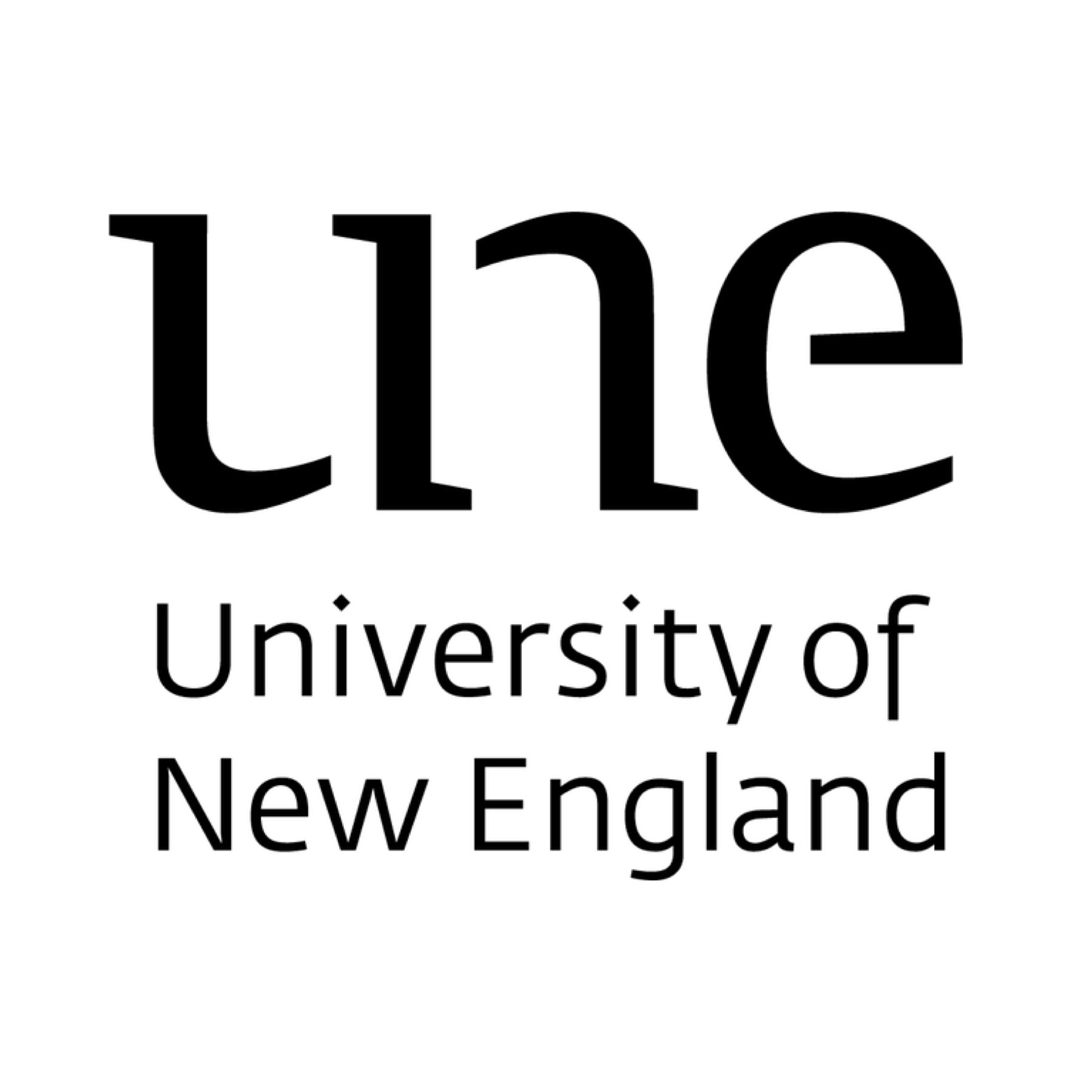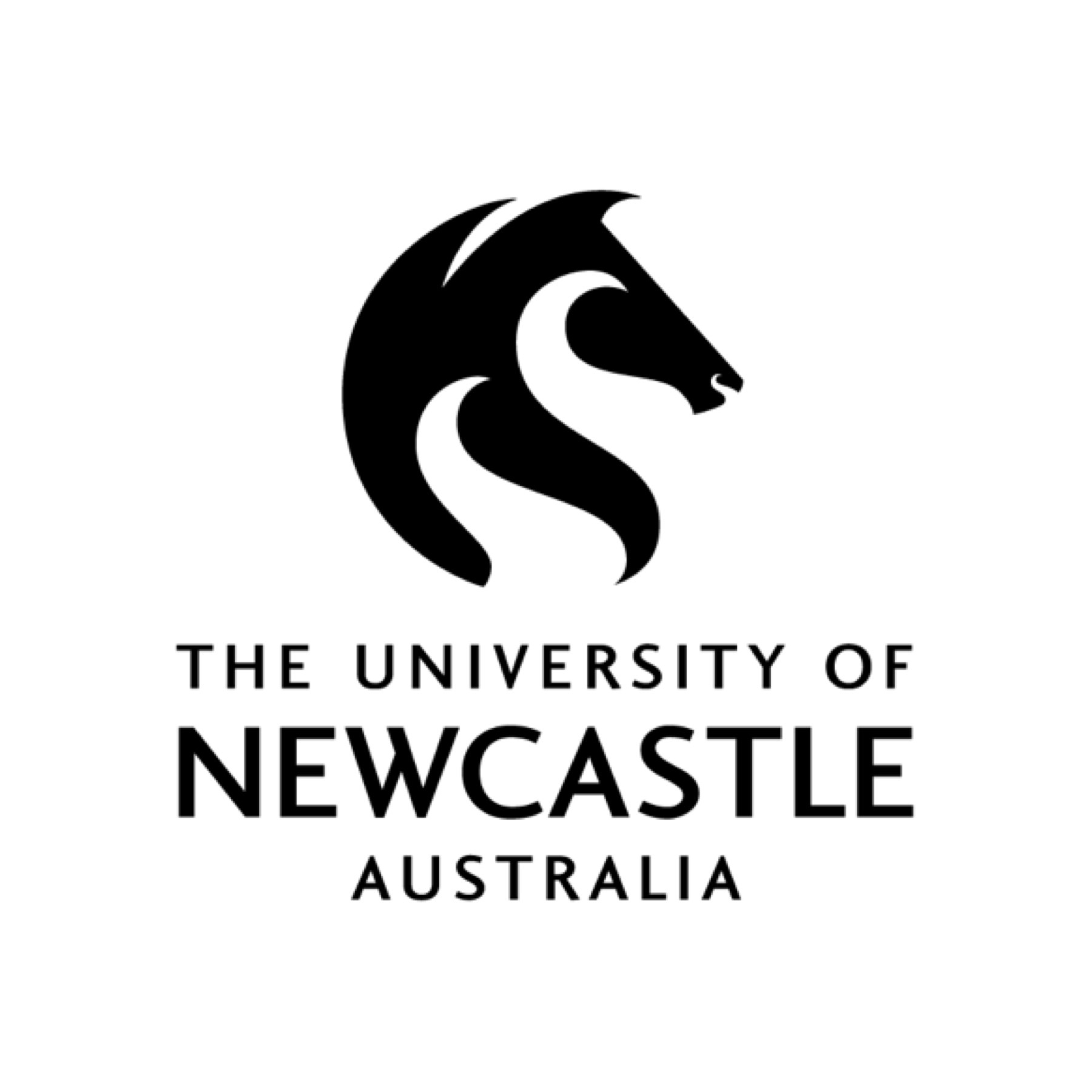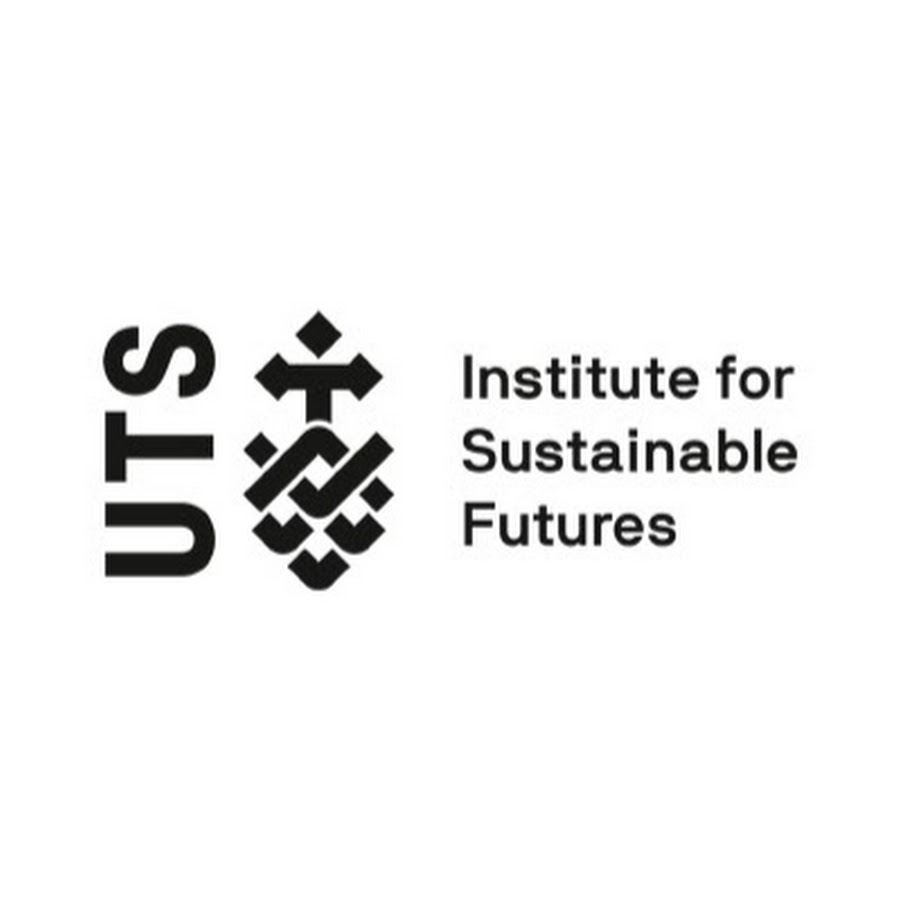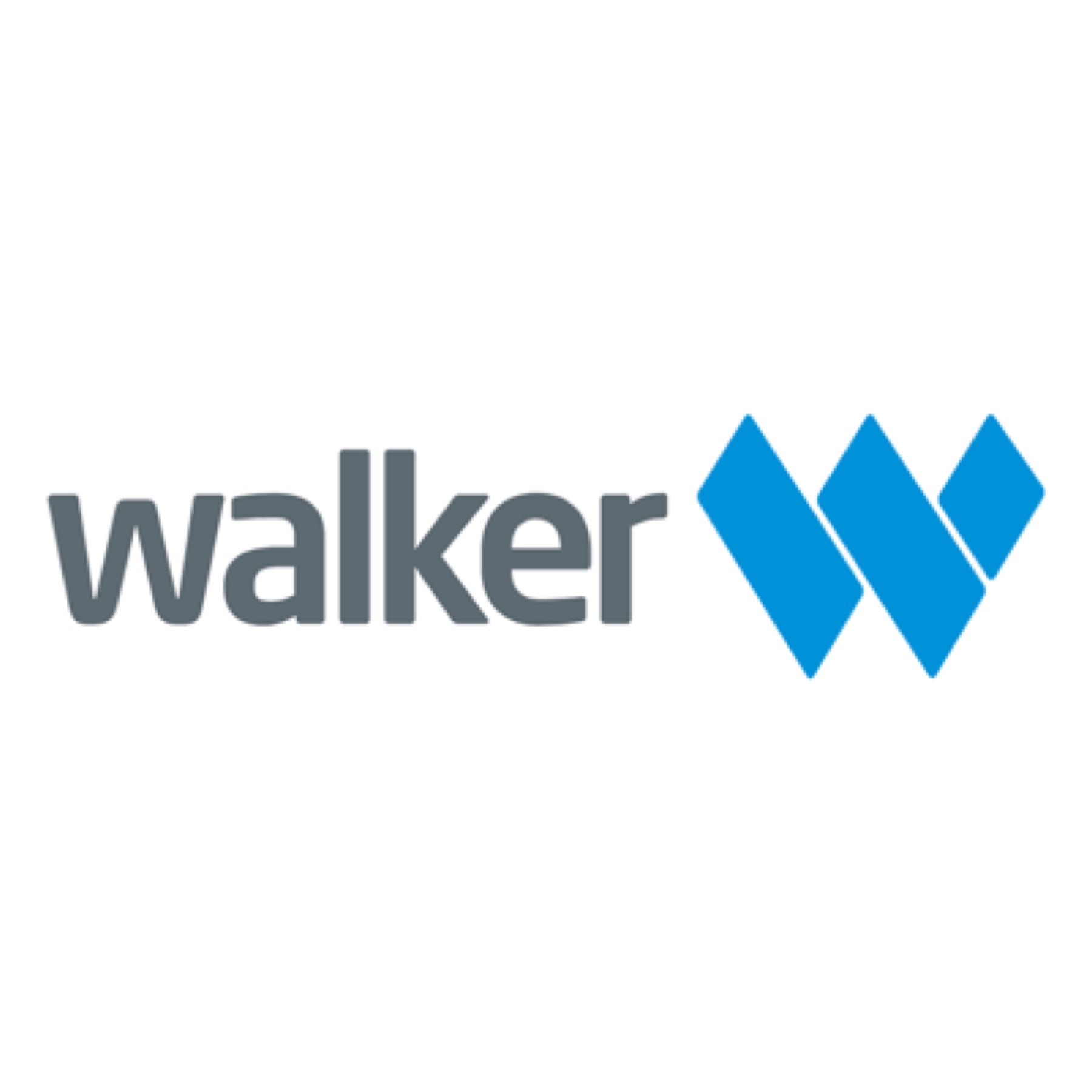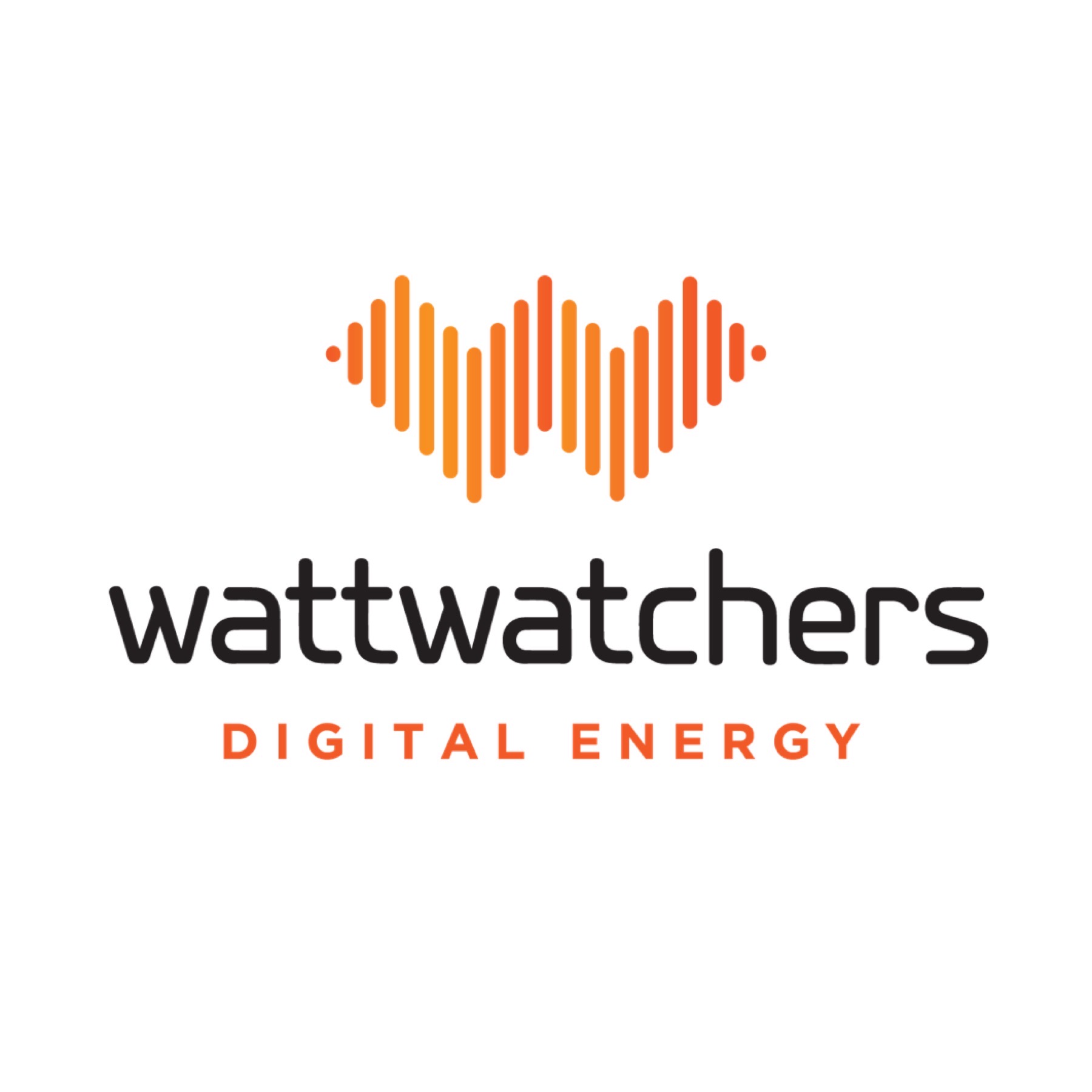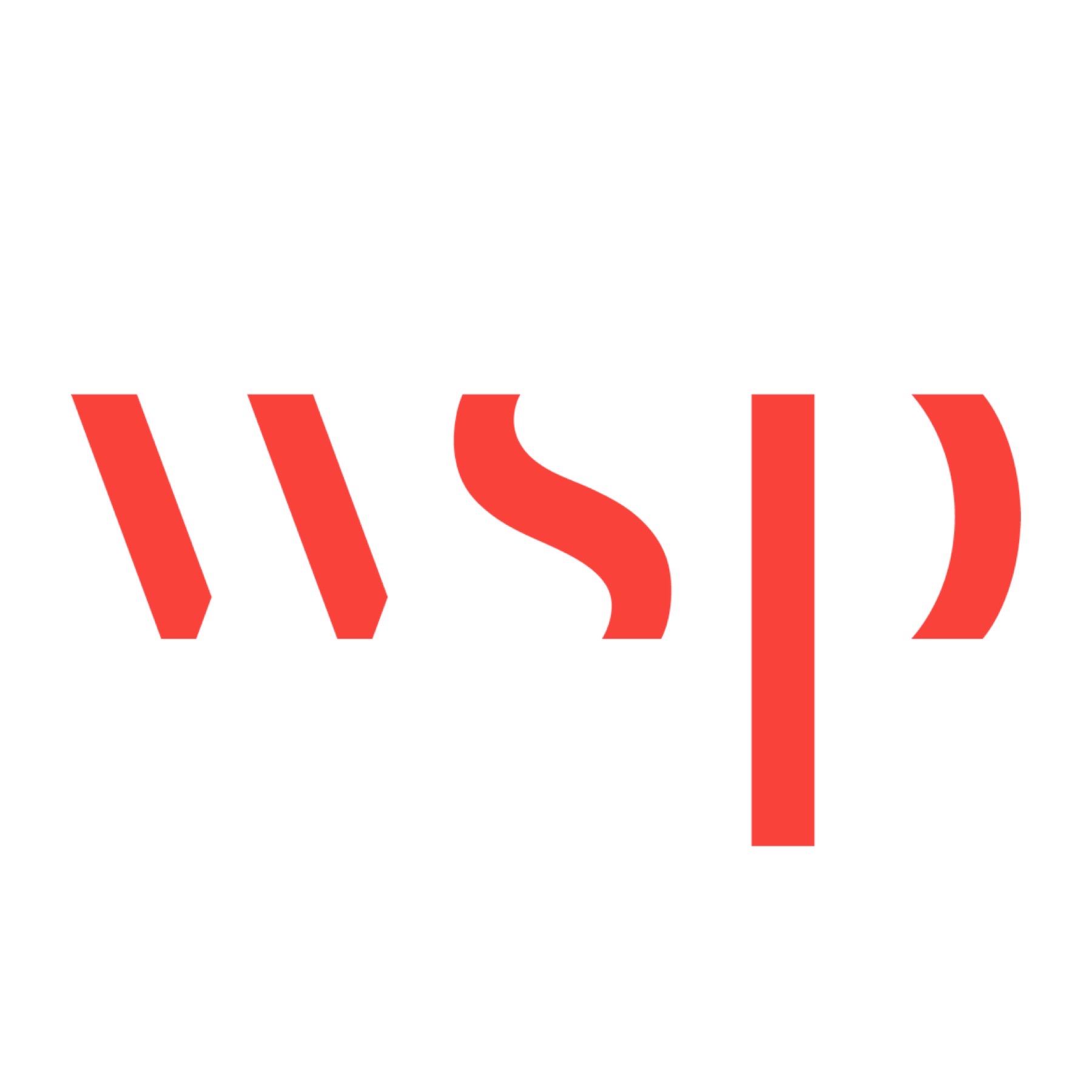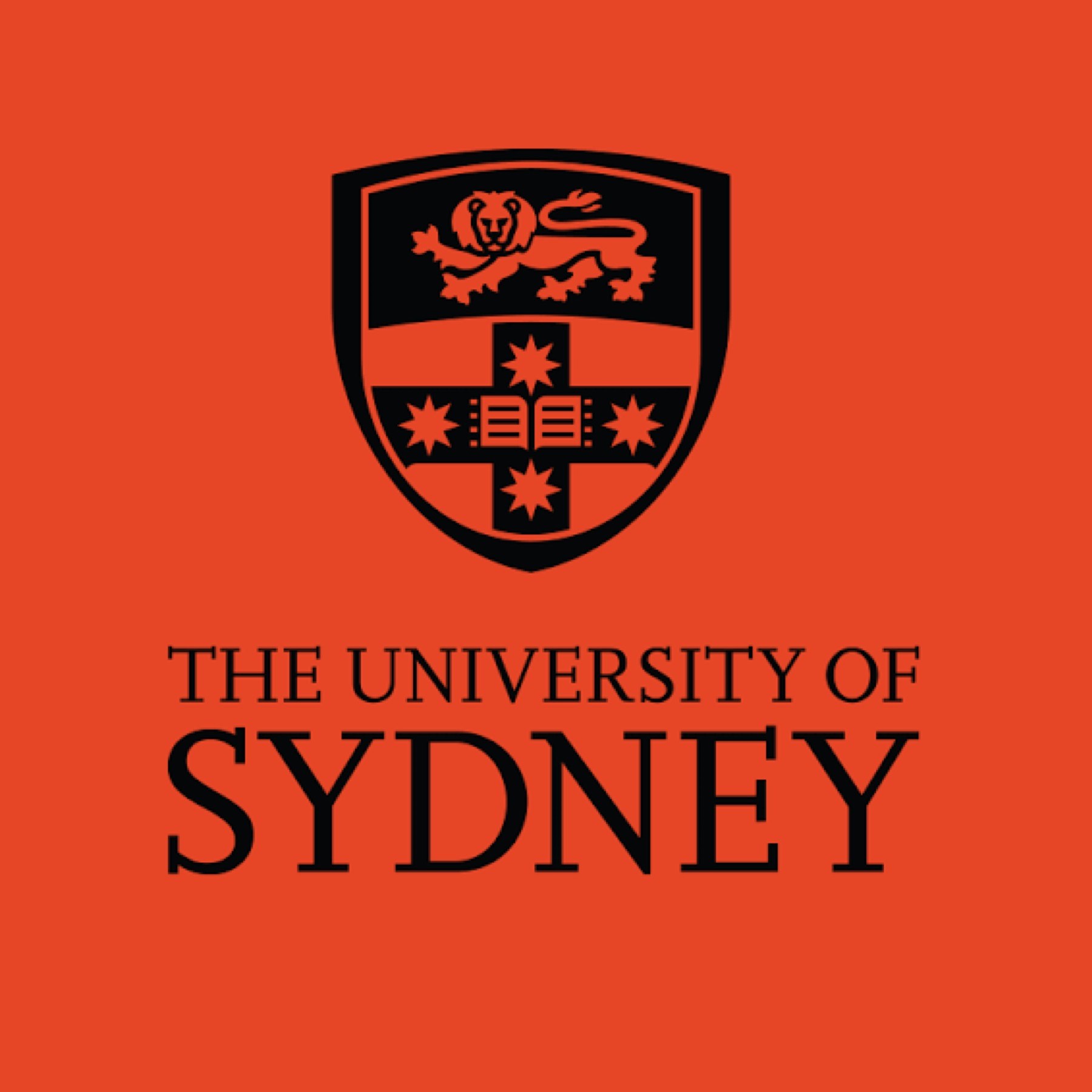 ACOR
Established in 1983, the Australian Council of Recycling (ACOR) is the leading national industry association for the recycling and resource recovery sector in Australia. It represents some 50 businesses who are part of a successful $15 billion industry that employs some 50,000 Australians and generates exceptional environmental benefits for our society.
Australian Catholic University
As a Catholic university, we draw our inspiration from the "heart of the Church", building on the ancient tradition which gave rise to the first universities in mediaeval Europe. This Catholic intellectual tradition proposes an integrated spiritual and philosophical approach to the most enduring questions of human life.
Altogether Group
We're a multi-utility service provider on a mission to make the world a brighter place. With simple, sustainable power, water and data services, we work together with developers and communities to create a better future for everyone. We deliver reliable, localised essential services for the prosperity of people, the community and the planet by forging our own path and keeping resources and jobs local. 
Anvarta
Anvarta is a professional practice providing advisory, consultancy services, and research solutions to organizations in transitioning to a regenerative/circular model. We provide solutions to map and identify alternatives and support uptake of circular business models. Some of our key offerings include programs for capacity building, environmental footprint assessments, and advisory on and operationalization of alternatives and organizational transformation in the transition journey.
Australian National University
The Australian National University (ANU) is unlike any other university in Australia. Founded in 1946, in a spirit of post-war optimism, our role was to help realise Australia's potential as the world recovered from a global crisis. That vision, to support the development of national unity and identity, improve our understanding of ourselves and our neighbours, and provide our nation with research capacity amongst the best in the world, and education in areas vital for our future, has been our mission ever since.
ANZ
We provide banking and financial products and services to over 8.5 million retail and business customers and operate across 32 markets. Our expertise, products and services make us a bank. Our people, purpose, values and culture make us ANZ. Our Purpose is to shape a world where people and communities thrive. It drives everything we do at ANZ, infuses our strategy and is fundamental to shareholder returns.
Acquacell
Since 1996 Aquacell has used an integrated approach to water recycling. We take the time to fully understand individual client needs and design water recycling solutions to save them water, time and money. Our focus is on non-potable (non-drinking) water systems that can be retrofitted to existing structures or built into new developments. 
ARUP
Arup is a global collective of designers, engineering and sustainability consultants, advisors and experts dedicated to sustainable development, and to using imagination, technology and rigour to shape a better world. 
Atelier Ten
We are environmental design consultants, finding ways for buildings to tread more lightly on the planet. We're also lighting designers who illuminate spaces with beauty and efficiency. And we are building services engineers. We know our way around all the elements that bring structures to life, from pipes to ducts to wires. 
Aurecon Group
Aurecon is a design, engineering and advisory company. Our purpose is bringing ideas to life, to imagine and co-create with our clients a better future for people and the planet. Our culture of Believe it. Say it. Do it. reflects our deep commitment to our clients and each other to build trust and create a better future together. We are a team who place eminence, digital and innovation at the core of all we do.
Battery Pollution Technologies
Battery Pollution Technologies is an Australian battery technology recycling company focused on developing sovereign capabilities that are relevant for global application in a variety of areas. From a circular economy perspective this includes the recovery of valuable battery metals (including cobalt, copper, nickel, lithium & graphite) from spent EV and Battery Energy Storage Systems and additionally the development and manufacture of lite battery storage systems from spent EV batteries.
BC Consulting
BC Consulting provides strategies, project management and consultancy to operationalise projects aligning with circular economy principles. We specialise in the Australian property, retail, logistics and resource recovery sectors.
BHP
As a world-leading resources company headquartered in Melbourne, Australia, our products are sold worldwide, with sales and marketing led through our Singapore location. We're focused on the resources the world needs to grow and decarbonise. Copper for renewable energy. Nickel for electric vehicles. Potash for sustainable farming. Iron ore and metallurgical coal for the steel needed for global infrastructure and the energy transition. 
BlackRock
BlackRock is a global investment manager, serving the Australian market with a commitment to helping more and more people plan for their financial future. No matter what your goals may be, at BlackRock, we are invested in you. BlackRock offers a range of solutions for institutions, financial professionals and individuals across the globe. 
BNPParibus
BNP Paribas is the top bank in the European Union and a major international banking establishment. It has close to 190,000 employees in 65 countries, including almost 145,000 in Europe. As a first-tier international banking group, BNP Paribas possesses leading platforms and businesses in Europe, a deep footprint in the Americas, and a solid, fast-growing set-up in the Asia-Pacific region.
Boral
Boral is one of the largest integrated construction materials companies in Australia, producing and selling a broad range of construction materials, including quarry products, cement, concrete, asphalt and recycled materials.
Business Models Inc
We are Business Models, Inc. We are a team of entrepreneurial spirits who look at the world differently. As our payoff suggests – we change perspectives. We believe that the problems our world is facing today are your biggest opportunities for the future. That's why we are on a mission to design, build, and grow better businesses – businesses that create a radical positive impact on the lives of many people and the world around us.
BVN
BVN is a creative collective of architects, designers, researchers and makers. We're Australian at heart, with international studios and a global outlook. We're inspired by problems and bold about solutions. We embrace advancements in technology and make space for the exploration of new ideas. We're continually improving, always evolving, and optimistic about the future.
BCSD Australia
BCSD Australia is a CEO-led organisation of more than 40 Australian businesses and non-governmental bodies working together to accelerate the transition to a sustainable world by aligning with the Sustainable Development Goals (SDGs) and acting on climate change.
City of Canada Bay
The City of Canada Bay is a local government area in Sydney. As a Council, we serve over 92,000 residents, providing and maintaining facilities and services, and delivering outcomes that contribute to achieving our community's goals and aspirations.
Circonomy
Circonomy makes circularity the new normal, while creating opportunities for people of all abilities. We bring together leading retailers, resource recovery partners, resale channels and everyday Australians, to give new life to still useful things. Together, we're creating a world where nothing useful goes to waste, including human potential.
City of Greater Bendigo
Greater Bendigo celebrates our diverse community. We are welcoming, sustainable and prosperous. Walking hand-in-hand with the traditional custodians of this land. Building on our rich heritage for a bright and happy future. The values are: transparency, sustainability, inclusion, innovation and equity.
Clayton Utz
A reputation for standing out. And for being outstanding. For over 180 years, our confident approach to complex transactions and litigation has seen us grow into Australia's leading independent law firm. With a genuine commitment to client service, we are trusted advisers to a range of government departments and agencies, as well as leading Australian and international corporations.
Clean Energy Finance Corporation
The CEFC is a specialist investor at the centre of efforts to help deliver on Australia's ambitions for a thriving, low emissions future. With a strong investment track record, we are committed to accelerating our transition to net zero emissions by 2050.
Climate Catalyst
The purpose of the Climate Catalyst study is to measure how well governments around the world are meeting the expectations of their citizens, in particular the measures implemented to address the threat of climate change. Our mission is to bring the views of citizens to policy makers around the world, and to assist governments in meeting the expectations of the people they serve.
Coca-Cola Europacific
We're Coca-Cola Europacific Partners – we make, move & sell some of your favourite brands across Europe, Australia, Indonesia & the Pacific.
Cocoon Cool Roofs
Cocoon Cool Roofs are industry leaders in the energy efficiency space, specialising in the installation of solar reflective coatings. Based on the 'Cool Roof' principal, Cocoon Cool Roofs reduces absorbed solar radiation on external surfaces, meaning less heat will be transferred into your building and dramatically decreasing energy costs. Nationally established, Cocoon Cool Roofs have been protecting client's assets for over 15 years.
CBA
Australia's leading provider of financial services including retail, premium, business and institutional banking, funds management, superannuation, insurance, investment and sharebroking products and services. We are a business with more than 800,000 shareholders and over 52,000 employees. We offer a full range of financial services to help all Australians build and manage their finances.
Cumberland Council
Cumberland Council offers a range of employment in both indoor and outdoor work across a large range of professions and trades. Council supports the principles of Equal Employment Opportunity, Work Health and Safety, cultural diversity and professional development of staff.
Deloitte
Deloitte drives progress. Our firms around the world help clients become leaders wherever they choose to compete. Deloitte invests in outstanding people of diverse talents and backgrounds and empowers them to achieve more than they could elsewhere. Our work combines advice with action and integrity. We believe that when our clients and society are stronger, so are we.
Department of Regional NSW
The Department of Regional NSW is a central agency for regional issues, building resilient regional economies and communities, strengthening primary industries, managing the use of our valuable regional land, overseeing the state's mineral and mining resources and ensuring that government investment into regional NSW is fair and delivers positive outcomes for local communities and businesses.
Downer
Downer is the leading provider of integrated services in Australia and New Zealand. Through trusted relationships and world leading insight we work closely with our customers to design, build and sustain assets, infrastructure and facilities.
Department of Primary Industries
The Department of Primary Industries (DPI) is part of the Department of Planning, Industry and Environment. DPI works to increase the value of primary industries and drive economic growth across NSW.
EcoWaste
Eco Waste Solutions was created to build better thermal waste conversion systems, and for almost 30 years we have delivered solutions that destroy waste, safely and efficiently while supporting recycling, organics treatment and energy recovery. Our team of experts work for consultants, developers, or end-users to plan, integrate, design, build, implement and manage thermal waste conversion projects.
Edge
Established in 2008, Edge is a specialist sustainability advisory company focused on the Americas and the Asia-Pacific. Our teams are based in United States, Chile, Australia and New Zealand. We exist to help our clients create value from tackling one of world's most fundamental challenges: creating truly sustainable economies and societies. We do this by combining science, strategy and storytelling in a way that gives our clients the confidence to take ambitious action and do well by doing good.  
Eme Advisory
EME Advisory is a planning and environment consulting business based in Sydney and Newcastle. Its principal consultants have extensive planning and environmental experience developed over 20-year careers. At EME Advisory, we value the work that we do through the planning and environmental system to address these important challenges. Clients value our planning and environmental expertise, willingness to challenge existing practices and our strong client relationships, forged through our shared experience of delivering complex projects together.
EY
EY exists to build a better working world, helping create long-term value for clients, people and society and build trust in the capital markets. Enabled by data and technology, diverse EY teams in over 150 countries provide trust through assurance and help clients grow, transform and operate. Working across assurance, consulting, law, strategy, tax and transactions, EY teams ask better questions to find new answers for the complex issues facing our world today.
FairSupply
FairSupply is a fast-growing, cutting-edge global ESG data provider and consultancy specialising in modern slavery. Through world-leading proprietary technology, we provide our corporate and institutional clients with unparalleled visibility over ESG risk along their entire supply chain. We are data scientists, human rights lawyers and industrial mathematicians that have created powerful supply chain technology with the acumen to know what to do with it. We help our clients assess exposure and mitigate risks, meet regulatory and market requirements and create real and meaningful competitive advantage.
First State Super
First State Super has been the fund for people who value community as well as personal gain since 1992. In July 2020 we merged with VicSuper and together we are one of Australia's largest super funds, managing more than $120 billion in savings for more than 1 million members. Our members work in roles that breathe life into their communities and they expect us to do the same. So, we invest in assets that we believe will make a positive difference today – improving our communities, building a more sustainable economy and supporting employment both locally and globally at the same time as providing strong long-term returns.
Footprint Lab
FootprintLab is the expert source of credible, current and reliable carbon data. We will help you figure out which data you need for different use cases, so you can get it right. We provide wholesale carbon footprint data for the financial sector and anyone developing a carbon calculator. Thanks to supercomputers and decades of research, it's the most up-to-date and accurate carbon footprint data available.
Our data is so good it is currently being used by the Australian Government, the United Nations, the CSIRO and already being used by a number of our clients in carbon footprint measurement, mitigation and offsetting industry.
Future Food Systems
Future Food Food Systems is an industry led research group established under the Australian Government's Cooperative Research Centre (CRC) Program and commenced in 2019. The overarching aim of the CRC is to develop technologies, products and services that improve the efficiency, sustainability and nutritional outcomes of global food systems. Its commercial focus is on production of goods that have strong provenance, environmental and health credentials. Headquartered at the University of NSW in Sydney, Australia, the CRC group includes more than 50 industry, government and research partners, including international entities.
G1 Asset Management
rom e-waste disposal to asset deployment, we've got both ends of your IT lifecycle covered. We specialise in services designed to assist with your IT decommissioning and refresh projects. From e-waste collections and data destruction services through to IT asset relocations and re-deployments, we provide flexible solutions tailored to your business requirements.
GHD
We are committed to addressing the world's biggest challenges in the areas of water, energy and communities. GHD is a global network of multi-disciplinary professionals providing clients with integrated solutions through engineering, environmental, design and construction expertise. Our future-focused, innovative approaches connect and support communities around the world, resiliency and sustainability for generations to come.
Global Green Tag
Global GreenTag International offers a global certification passport for ethical products that are assessed through its advanced, scientifically based, product certification system and where relevant how they are recognized and or compliant with all of the world's major green building rating tools.
Global Infrastructure Hub
Supporting the G20 to drive an ambitious agenda on sustainable, resilient and inclusive infrastructure through action-oriented programmes. Based in Sydney, Australia and Toronto, Canada the GI Hub team provides data, insights and best practice and works towards creating a common language on infrastructure. Strategic partnership is at the core of what the GI Hub delivers through events, thought leadership and tools. We are the G20's only dedicated infrastructure entity.
Goodman
Goodman is a global property group who own, develop and manage quality, sustainable properties close to consumers, and we're dedicated to working together to make the world a better place for our customers, our people and the communities we operate in.
We plan for the long term and look at the big picture. We have the teams, scale, expertise, infrastructure and capital to develop long-term relationships with customers and partners around the world, but we're still flexible enough to adapt to local business needs.
GoGet
GoGet is fundamentally good for individuals, business and society as a whole. We empower smarter lifestyles and create liveable communities. Individuals and businesses can free themselves of the costs and inconvenience of car while also generating a proven environmental benefit as every GoGet takes 10 privately owned cars off the road. Our team continue improving our service every day to ensure the thousands of GoGet vehicles we operate meet the needs of our hundreds of thousands of members.
Grimshaw Architects
Grimshaw was founded by Sir Nicholas Grimshaw in 1980. The practice is dedicated to the deepest level of involvement in the design of their buildings in order to deliver projects which meet the highest possible standards of excellence. The company's work is characterised by strong conceptual legibility, innovation and a rigorous approach to detailing, all underpinned by the principles of humane, enduring and sustainable design.
H.R.L Morrison & Co
Morrison & Co is a leading alternative asset manager with experience across infrastructure and property in both private and listed markets. Morrison & Co combines deep sector knowledge, asset management capability, and operational expertise to deliver exceptional risk-adjusted returns for clients. Founded on the 8th of August 1988 as an adviser to investors contemplating Australasian infrastructure asset privatisations, Morrison & Co transformed itself to an investment manager in 1994 with the launch of Infratil Ltd​, one of the world's first listed infrastructure funds. Today Morrison & Co manages multiple mandates with total consolidated assets under management of US$15 billion.
Headlight Assurance
Headlight Assurance is passionate about a circular economy creating a sustainable future to help reduce landfill and micro plastics entering the environment. We keep all parts that are usable for future repairs and create a high efficiency recycling method for headlights. Our mission is to educate consumers that headlights can be repaired and in turn saving the customer money on new replacement headlights.
Hydraloop
Hydraloop empowers people and organizations to save water and energy by offering smart and affordable water recycling products. We believe that water recycling should become a standard item in every single home, just like a fridge, oven or washing machine. Hydraloop is a certified innovative water recycling system that collects 85 % of all in-house water – from showers, baths, washing machines and air conditioning. After treatment, Hydraloop water is clean, clear and safe and disinfected.
I Squared Capital
I Squared Capital is an independent global infrastructure investment manager focusing on energy, utilities, telecom and transport in North America, Europe, and select high growth economies. The Firm has offices in Miami, New York, Houston, London, New Delhi, Hong Kong and Singapore.
IGCC
The Investor Group on Climate Change (IGCC) is a collaboration of Australian and New Zealand institutional investors focused on the impact of climate change on investments. IGCC represents investors with tens of trillions in funds under management around the world. IGCC members cover over 7.5 million people in Australia and New Zealand. IGCC aims to encourage government policies and investment practices that address the risks and opportunities of climate change, for the ultimate benefit of superannuants and unit holders.
ING
We exist to empower people to stay ahead, in business and in life. We're proud to be part of ING Group, the world's leading direct savings bank – and even prouder to be Australia's most recommended bank. That's because, for us, nothing matters more than being loved by our customers.
InnerWest Council
Inner West Council is a local government organisation in Sydney, Australia, servicing around 26 suburbs near the city centre. The Inner West is a community of over 190,000 people and covers an area of 36 sqkm. Our local government area includes some of Sydney's most creative, vibrant, liveable and diverse suburbs. Inner West Council supports the community by providing aquatic centres, libraries, local roads, street-lighting, parks, sports fields, community centres, street festivals, childcare facilities and more.
Intesa Sao Paolo
Intesa Sanpaolo is the largest banking group in Italy with a significant international presence. Its distinctive business model makes it a European leader in wealth management, protection and advisory and ensures its strong focus on digital. Its commitment to ESG foresees, by 2025, €115 billion of impact financing and contributions of €500 million to support people in need.
IoT Alliance Australia
IoT Alliance Australia (IoTAA) is the peak industry body representing the Internet of Things (IoT) in Australia, with over 500 participating organisations and 1000 individual participants working across twelve workstreams. We see a thriving future for Australia and the world by connecting data, devices, people, processes and things to the Internet. It helps people make better and more informed decisions to get the best possible outcomes and ultimately helps boost Australia's future success, productivity, competitiveness, jobs, and the economy.
Infrastructure Sustainability Council
The Infrastructure Sustainability Council is a not-for-profit certified social enterprise and peak body for infrastructure sustainability in Australia and New Zealand. Our mission is to accelerate sustainability in infrastructure through collaboration. Our IS Rating Tool allows projects and assets to measure and achieve a sustainability score, we offer education and training, and we create a community of practice by bring experts together at our events and conferences.
Liverpool Council
Liverpool City Council governs 42 suburbs and helps the local community in the following ways: By providing services, facilities, resources and support to the community. By protecting the community to make sure it is safe and clean. By preventing harmful influences such as excessive noise and pollution. By planning services, facilities and developments affecting our future. By representing Liverpool to other areas of government.
Macquarie Capital
Macquarie Capital combines specialist expertise, innovative advice and flexible capital solutions to help our clients and partners make opportunity reality. Our global corporate advisory, investing, development and equities capabilities are underpinned by a full spectrum of capital markets solutions and deep sector expertise, with a focus on infrastructure and real assets; technology, software and services; and resources, energy and materials.
Macquarie University
Macquarie is a university engaged with the real and often complex problems and opportunities that define our lives. Since our foundation 54 years ago, we have aspired to be a different type of university: one unbound by ivory towers and sandstone walls. Rather, we are focused on fostering collaboration between students, academics, industry and society, encouraging all to traverse the boundaries of their own perspective and affect change.
Mercer
At Mercer, we believe in building brighter futures. Together, our 25,000 employees in over 130 counties are helping redefine the future of work, reshape retirement and investment outcomes, and unlock real health and well-being. For over 75 years, we've provided trusted advice and solutions to build healthier and more sustainable futures for our clients, colleagues and communities. Balancing economics and empathy in our approach, we work side by side with you to find solutions to benefit your people and your business. By turning ideas into actions that spark positive change, we help you enrich employees' lives and careers and drive innovation, progress and performance.
NSW EPA
The NSW Environment Protection Authority (EPA) is the primary environmental regulator for New South Wales. Established in 1991 under the Protection of the Environment Administration Act 1991 (POEA Act), we partner with business, government and the community to reduce pollution and waste, protect human health, and prevent degradation of the environment. Circular Australia is proud to partner with the NSW EPA through our CircularAg platform, where you can find all the latest Cool Compost content.
NSW Treasury
As the NSW Government's principal financial and economic adviser, Treasury's role is to enable the Government to deliver its promise to the people of New South Wales that the State will always be a great place to live and work! As part of our vision to become a World Class Treasury, we believe Treasury has a primary role in supporting and investing in our key partners (service delivery clusters). Our responsibility includes lifting financial management capability and culture across the sector and support the NSW Government's commitment to achieving significant and sustainable financial management improvement.
OzHarvest
OzHarvest is the first perishable food rescue organisation in Australia that collects quality excess food from more than 2,000 commercial outlets and delivers it, direct and free of charge, to more than 900 charities across the country. OzHarvest is the only food rescue organisation in Australia collecting surplus food from all types of food providers including fruit and vegetable markets, supermarkets, hotels, wholesalers, farmers, stadiums, corporate events, catering companies, shopping centres, delis, cafes, restaurants, film and TV shoots and boardrooms.
Plastics Industry Pipe Association
Founded in 1999, the Plastics Industry Pipe Association of Australia (PIPA) is the peak industry body representing plastic pipes, fittings and raw material suppliers in Australia. We're a non-profit association and our purpose is to promote the appropriate and contemporary use of plastic pipes and fittings throughout Australia. Underpinning our approach is a commitment to future-focused leadership. Through research, education, technical expertise and advocacy, we help advance the use of plastic pipes and fittings as a smart, efficient and sustainable solution.
Platypus Asset Management
As a specialist Australian equities growth manager, Platypus offer the following strategies to invest in companies listed on the Australian Securities Exchange (ASX): The Platypus Australian Equities Fund is a high conviction, concentrated growth portfolio that is index-agnostic. The Fund invests in companies that grow earnings in a sustainable way, have a history of consistent earnings growth and a clearly defined future growth path.
PolisPlan
PolisPlan is a town planning consultancy that is creating a new regenerative land development category – Circular Economy Villages. Our vision is for a network of high-tech, regenerative villages that strive towards self-sufficiency and zero waste within their bioregion. Each village will house a diverse community of up to 200 people and will integrate affordable co-working and co-living spaces with water and energy micro-grids and a regenerative agricultural system. We work with communities around Australia who want to attract investment and people to their local area, we provide the town planning expertise needed to navigate the planning system and obtain the necessary approvals.
Pollination
Pollination is a specialist climate change advisory and investment firm, solely focussed on accelerating the transition to a net zero, climate resilient future. The firm brings together the broad spectrum of capabilities required to unlock systemic change, including global leaders in finance, investment, business, technology, law, and policy. Around the world, Pollination works with clients across government, business, and public and private capital, helping them to navigate the climate transition, and is developing several net zero-focused investment platforms.
PwC
At PwC, our purpose is to build trust in society and solve important problems. We're a network of firms in 155 countries with over 327,000 people who are committed to delivering quality in assurance, advisory and tax services.
ReNutrients
ReNutrients specialises in Renewable, Sustainable and Organic Fertilizers and nutrients for the agricultural industry, giving farmers and gardeners alternatives to typical chemical supplements. ReNurtients is the exclusive distributor for ZM-Grow by Tracegrow Finland, and revolutionary new Sulphur based Micronutrient containing trace elements Zinc and Manganese. ZM-Grow is the world's most ecological micronutrient product made by recycling used alkaline batteries through a patented clean technology, in turn producing a premium foliar product to nourish farmlands suffering from micronutrient deficiency.
riaa
The Responsible Investment Association Australasia (RIAA) champions responsible investing and a sustainable financial system in Australia and Aotearoa New Zealand. RIAA is dedicated to ensuring capital is aligned with achieving a healthy society, environment and economy. With over 500 members managing more than US$29 trillion in assets globally, RIAA is the largest and most active network of people and organisations engaged in responsible, ethical and impact investing across Australasia.
Smart Cities Council
Everyone, by the Smart Cities Council, is the largest global member organisation championing the use of science, data, technology, and engineering to enable a safer, more activated, beautiful, sustainable world now for the future. For 10 years, the Smart Cities Council has been a trusted, neutral, global advisor for people, places and projects. Join us as we work locally and globally to outline opportunities to take action and drive impact, because smart isn't just for cities, it's for everyone.
Smart Commercial Solar
Smart Commercial Solar is committed to being the leader in solar power and energy intelligence in Australia. With integrity, the highest technical standards and constant innovation, we seek to make solar power truly mainstream in our sun-rich country. Our sophisticated use of analytics and performance monitoring underscore our promise of system feasibility and the substantial improvement of an organisation's bottom line. Our vision sees solar power as a financial product able to stand on its own two feet in a competitive marketplace. We measure our success in years – always.
Southern Cross University
Southern Cross University is powered by passion. Our people are driven by excellence and a desire to constantly build on the quality of their teaching and research. We are a university of great collegiality and high achievement.
SSROC
The Southern Sydney Regional Organisation of Councils (SSROC) is a partnership of 11 councils spanning Sydney's southern suburbs, eastern suburbs, CBD inner west and west covering 1.7m people. SSROC provides a forum through which our member councils can interact, exchange ideas and work collaboratively together to solve regional issues. We aim to advocate on behalf of our region to ensure that the major issues are addresses by all levels of government. This includes advocating for regional interests at all levels of government, developing regional policies and positions on issues facing our member councils now and into the future, working together on shared services and contracts and procurement to cut the cost of council delivering vital services to the community.
Standards Australia
Standards Australia is an independent not-for-profit organisation, recognised by the Australian Government as the peak non-government Standards body. Standards Australia develops internationally aligned Australian Standards in the national interest. We work closely across government, industry, consumer and stakeholder groups.
TCorp
TCorp provides best-in-class investment management, financial management, solutions and advice to the New South Wales (NSW) public sector. With A$104 billion of assets under management, TCorp is a top 10 Australian investment manager and is the central borrowing authority of the state of NSW, with a balance sheet of A$138 billion. It is rated Aaa (Stable) by Moody's, AAA (Stable) by Fitch, and AA+ (Stable) by S&P.
Transport for NSW
We're a New South Wales government organisation leading the group of transport agencies and divisions that keep NSW moving. With over 25,000 people working right across NSW, we drive the continual development of safe, integrated and efficient transport systems such as road, rail and maritime networks.
University of New England
Originally named New England University College, UNE was established as a college of the University of Sydney in 1938. It was the second university established in NSW and Australia's first regional university. In 1954 it became fully independent as the University of New England and pioneered teaching by correspondence to external students. Our aim is to offer you the most flexible study options without losing any of the rigour required in a quality tertiary education. You can study on campus for a traditional face-to-face education experience, or from wherever you are; our new generation of online study is making tertiary education more accessible than ever.
University of Melbourne
The University of Melbourne is a leading international university with over 160 years' experience in teaching and research. The university is one of the largest employers in the state of Victoria with more than 6500 professional and academic staff spreading over seven beautiful and historic campuses. We are also home to 100 centres and institutes for research and research training. Our largest campus in Parkville is part of the renowned "Parkville Precinct" knowledge hub, including 8 hospitals, leading institutes and a wide range of knowledge-based industries.
University of Newcastle
At the University of Newcastle, we're dedicated to outstanding education and research. Currently ranked 197th in the world by QS World University Rankings, we are consistently ranked within Australia's top 10 universities. Our degrees are shaped around global learning, work placements and entrepreneurial opportunities. Across our campuses in Newcastle, the Central Coast, Port Macquarie, Sydney and Singapore, the University of Newcastle enrols more than 37,000 students from diverse backgrounds, with a focus on equity and developing the world's next generation of socially oriented leaders, entrepreneurs and innovators.
UTS
UTS is a dynamic and cosmopolitan university, with the largest campus in the vibrant inner-city of Sydney. One of our key strengths is the social and cultural diversity of our students, staff and partners in the professions and the community. This diversity has created an exciting and rich learning environment that prepares graduates for a borderless workplace. Our excellence in teaching and learning performance was recognised by the Australian Government in the Learning and Teaching Performance Fund 2008, where we were ranked Equal First in Australia.
UTS ISF
No two challenges are the same. Each challenge brings dynamic and changing political, socio-cultural, organisational and unique individual factors to consider. That's why, at the Institute for Sustainable Futures (ISF), our approach is highly bespoke. As an interdisciplinary research and consulting organisation at the University of Technology Sydney, our core focus is to help governments, organisations, businesses and communities achieve sustainable development by utilising a unique combination of skills and services to offer long-lasting solutions.
UNSW
The University of New South Wales (UNSW) is one of Australia's leading research and teaching universities. Established in 1949, UNSW has expanded rapidly and now has more than 52,000 students, including more than 14,000 international students from over 130 different countries. UNSW offers more than 300 undergraduate and 600 postgraduate programs and has developed an extensive network of alumni chapters throughout Asia.
Walker Develop
At Walker Corporation we're proud to be Australia's largest private, diversified development company. We've over 50 years' experience and have delivered over 1000 projects that span the length and width of Australia, and internationally, in America, Canada, Fiji and Malaysia. We're one of the few developers with expertise across all areas of the property spectrum, from residential through to master planned communities, retail, commercial, industrial and resort living. What is most important to us is that they serve their respective communities well, incorporating leading edge engineering, technology and ecologically sustainable development practises.
Wattwatchers
Wattwatchers Digital Energy is a technology company focused on intelligent, open and non-proprietary, consumer-friendly solutions for an electricity-powered 21st century. Our solutions suite spans devices, datasets, analytics, software and Internet of Things (IoT) connectivity, for energy and non-energy applications across home, community, commercial and industrial, and utility use cases. Our horizontal Energy Data Hub model promotes technology collaborations, with dozens of third-party partner integrations with our RESTful API – in Australia, and internationally.
Western Sydney University
Located in the heart of one of Australia's fastest growing economic regions, Western Sydney University offers unlimited potential to students with the talent, drive and ambition to succeed. Ranked amongst the top two per cent of universities in the world, we value academic excellence, integrity and the pursuit of knowledge. We are globally focused, research-led and committed to making a positive impact on the communities we engage with.
WPCA
The Western Parkland City is the economic powerhouse of Greater Sydney, generating more than $56 billion GDP per year through industry sectors including manufacturing, freight and logistics, health, tourism and agribusiness. From the Blue Mountains, to Camden, Campbelltown, Fairfield, Hawkesbury, Liverpool, Penrith and Wollondilly, it boasts incredible cultural diversity, natural assets and a thriving small business sector. It's not hard to see why the Western Parkland City is a place of growth and opportunity: it possesses all the ingredients and the momentum. It's why all three levels of government are investing over $20 billion in its future.
WSP
WSP is one of the world's leading professional services consulting firms. We are dedicated to our local communities and propelled by international brainpower. We are technical experts and strategic advisers including engineers, technicians, scientists, planners, surveyors and environmental specialists, as well as other design, program and construction management professionals. We design lasting solutions in the Transport & Infrastructure, Property & Buildings, Earth & Environment, Mining & Energy, Water and Industry sectors and are at the forefront of strategic advisory services and integrated digital innovations. With 65,000+ talented people globally – of which approximately 5,000 are located in Australia – we engineer Future ReadyTM projects that will help societies grow for lifetimes to come.
Utilitarian
Utilitarian is a practical App that encourages conscious consumers to improve personal sustainability and contribute to a more circular economy. With Utilitarian, a clean future is up to you.
USYD
As the first university to be established in Australasia, the University of Sydney consistently ranks as one of Australia's top universities. We aim to create and sustain a university that will, for the benefit of both Australia and the wider world, maximise the potential of the brightest researchers and most promising students, whatever their social or cultural background.