A circular economy can boost GDP by billions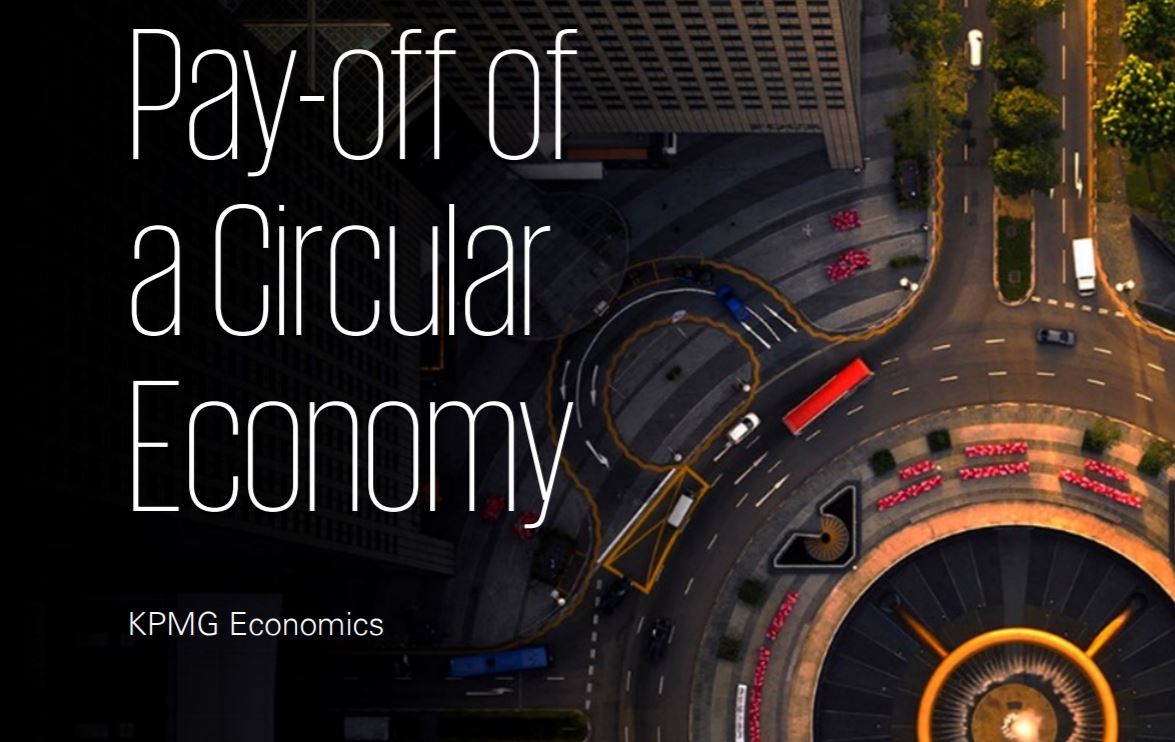 Insights from KPMG's Dr Brendan Rynne and Dr George Verikios
Implementing a circular economy is fundamental to an environmentally and economically sustainable future. Put simply, a circular economy involves more use and re-use of the industrial production system so we get an extended life out of intermediate goods, with a wide array of positive economic outcomes. Our modelling, commissioned by the CSIRO, shows by embracing a circular economy we can expect an increase in GDP of $23bn by 2025.
Looking further to 2047-48, the benefit of a circular economy will likely rise to a present value of $210 billion in GDP and an additional 17,000 full-time equivalent (FTE) jobs for Australia.
The concept of a circular economy is grounded in the idea of sustainability and resource efficiency, and seeks to keep products, commodities and resources 'in the loop' for as long as possible. Keeping them 'in the loop' means maximising the utilisation and extending the lifespan of what we use to increase resource productivity and reduce waste. To achieve this, processes, activities and technologies need to be designed and developed with reusing and recycling in mind.
The transition to a circular economy is an ambitious movement and while the core motivation is to minimise environmental impacts such as reducing greenhouse gas emissions or primary resource use, our study indicates a considerable economic benefit. A circular economy not only extends the usable life of products but also extends their value, creates new jobs and raises economic growth.
Three key areas – food, transport and the built environment are vital to a low-waste and high resource efficient pipeline with opportunities such as energy efficiency and food waste reductions representing the greatest impacts in monetary terms, due to the importance of these sectors in the Australian economy.
These include:
The growing amount of food waste is a global concern. Reduction requires a concerted effort at an individual level. Cutting down food waste as a proportion of the total household food consumption directly translates into reduced household expenditure.
The progression from petrol to electricity fuelled cars. Electric vehicles have had a slow start in the Australian vehicles market due to a higher upfront purchasing cost and perceptions around convenience. Analysis of increased switching from fuel-based to electric-powered vehicles reveals the potential long-term ongoing saving in costs of fuel compared to electricity and lower maintenance costs of electric vehicles.
Converting agricultural organic waste to biogas, which can then be processed to generate electricity. The biogas-generated electricity has a lower per unit cost as compared to the retail price thus resulting in millions of dollars saved by the agricultural sector.
Although we have considered a broad range of sectors and industries that encompass the key areas of economic activity in Australia, our list is by no means exhaustive and only identifies areas where the circular opportunities are most viable.
While our projections are a conservative estimate of the impacts of a move towards a circular economy they provide an understanding of the potential magnitude of positive impacts from its adoption. This report highlights a substantial pay-off above and beyond its environmental benefits, reinforcing findings from other countries and jurisdictions.
While the economic benefits of the circular economy may seem modest given the current size of the government's stimulus package, this sort of innovation and greater productivity is exactly what is needed by Australia as we move out of the COVID-19 emergency.
We are facing unprecedented debt levels and focusing on higher taxes and reduced spending will not be enough. Greater productivity is the key to repaying this debt and more efficient and less wasteful production techniques as shown by this report on the circular economy could be an important part of that.