CE 'startup meetups' #4 webinar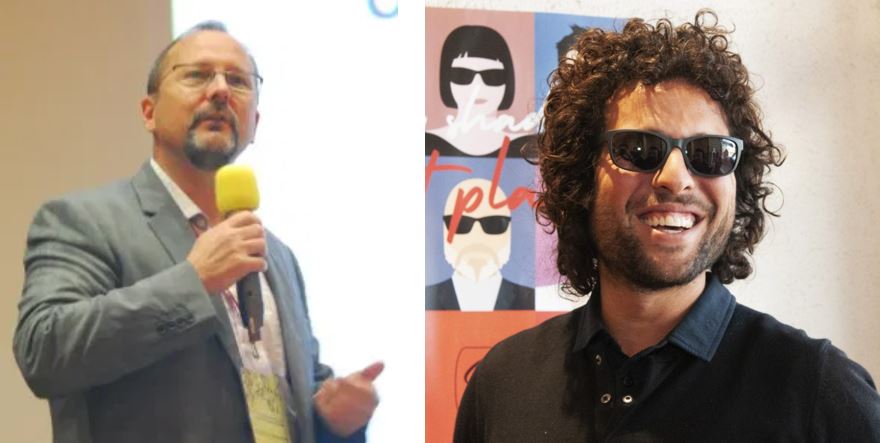 About this Event
NSW Circular is partnering with host Boomerang Labs in a second webinar event series called Circular Economy Startup Meetups. We will hear from expert speakers on a range of CE topics, plus we'll also hear a founder story from one CE startup in each Meetup.
Meetup #4
This week our expert is circular economy senior specialist at KPMG Scott Valentine (pictured above left) and our amazing Founder is Paul Frasca from Sustainable Salons (pictured right).
When: Friday 15 May | 10am – 11am (AEST)
Where: Online, via Zoom | the online link will be sent after purchasing your ticket.
Register: Click here
Cost: Free
Hosted by: Anna Minns, Boomerang Labs CEO
Dr Scott Valentine is a former Professor and Associate Dean of Sustainability and Urban Planning at RMIT in Melbourne. As an academic he is author of Wind Power Politics and Policies (Oxford University Press), Life in the Balance (Infinity) and co-author of the National Politics of Nuclear Power (Routledge) and Fact and Fiction in Global Energy Policy (Johns Hopkins University Press) and Empowering the Great Energy Transition (Columbia University Press). He has also published more than 30 book chapters and journal articles and is on the editorial boards of the journals, Energy Research and Social Science, AIMS Energy, Sustainability Science and CSR and Environmental Management. At KPMG, he advises industry and other stakeholders about best practices and the latest CE developments
Paul Frasca is Founder of Sustainable Salons, the first comprehensive resource recovery program designed for the salon environment that rewards salons and gives back to the community. Having kept 89,900kg of plastic salon waste in circulation and out of landfill since its inception, Sustainable Salons is taking its innovative approach to the next level by turning trash into trends through a closed-loop collaboration with eyewear giant, Dresden Vision, whose Co-Founder attended one of our #3 webinar last week.
Webinar event series x 2
NSW Circular is partnering with Boomerang Labs for 2 x series of webinars which have been developed by Boomerang Labs in conjunction with NSW Circular in response to the COVID-19 pandemic. The "Entrepreneur" series and the "Startup Meetups" series are both intended to inspire and educate Australia's emerging circular economy eco-system by inviting industry leaders to share their stories and perspective. This is part of Boomerang Lab's work to continue to support startups and engage the whole CE community during this time of isolation, and NSW Circular's goal to bring together and promote engagement around developing a circular economy.
Boomerang Labs
Boomerang Labs is supporting a transition to a circular economy by finding and helping grow the ideas and talents of entrepreneurs and small businesses that have circular systems and solutions at the heart of their businesses.